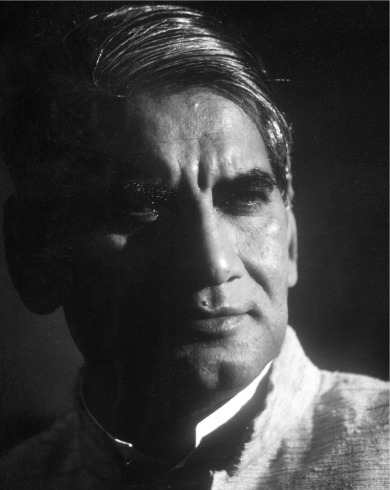 Charles Mark Correa, born on 1 September 1930 in Secunderabad, India, won the UIA Gold Medal in 1990. An architect and urban planner who led India's Modernist architectural movement following Independence, he began his higher studies at St. Xavier's College, Mumbai, pursuing architecture at the University of Michigan (1949–53) and the Massachusetts Institute of Technology (1953–55).
He established his own professional practice in Mumbai in 1958, and realised his first significant projects, the Mahatma Gandhi Memorial in Ahmedabad (1958–1963), followed by the Madhya Pradesh Legislative Assembly in Bhopal (1967). His notable buildings include the Sonmarg apartments in Mumbai (1961-1966), the National Crafts Museum in Delhi (1975–1990), which includes the open courtyards he referred to as "rooms open to the sky". His work outside of India includes MIT's McGovern Institute for Brain Research (2005), the Ismaili Centre in Toronto, Canada (2014) and the Champalimaud Foundation Centre in Lisbon, Portugal (2011).
As Chief Architect of Bombay (1970-1975), he founded the Urban Design Research Institute in Bombay dedicated to improving quality of life for urban communities and was appointed Chair of the National Commission on Urbanisation by Indian Prime Minister Rajiv Gandhi. Celebrated for his sensitivity to the needs of the urban poor, for drawing on Indian vernacular architecture and for his embrace of traditional building methods and materials, Correa devoted the last forty years of his life to urban issues and low cost shelter in developing countries.
An Honorary Fellow of the American Academy of Arts and Letters and the American Institute of Architects, he was the first Indian to receive the Royal Institute of British Architects Gold Medal, the Praemium Imperiale of Japan and the 1998 Aga Khan Award for Architecture. In 2006 he was awarded the Padma Vibhushan (India's second highest civilian honour) by the President of India. In 2011 his native state of Goa awarded him its highest civilian honour the Gomant Vibhushan (on the State's 50th anniversary of Independence) and in 2013 the Royal Institute of British Architects organised an exhibition on his work titled "India's Greatest Architect."
He died on 16 June 2015 in Mumbai.