Paulo Mendes da Rocha
UIA Gold Medal 2021 - Brazil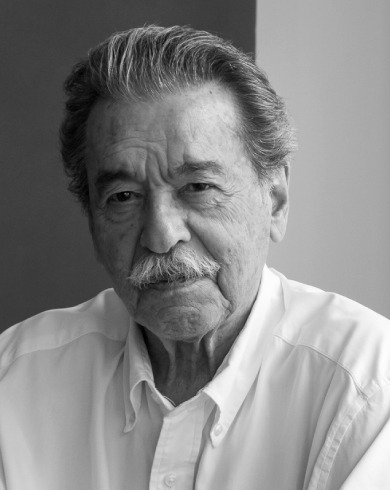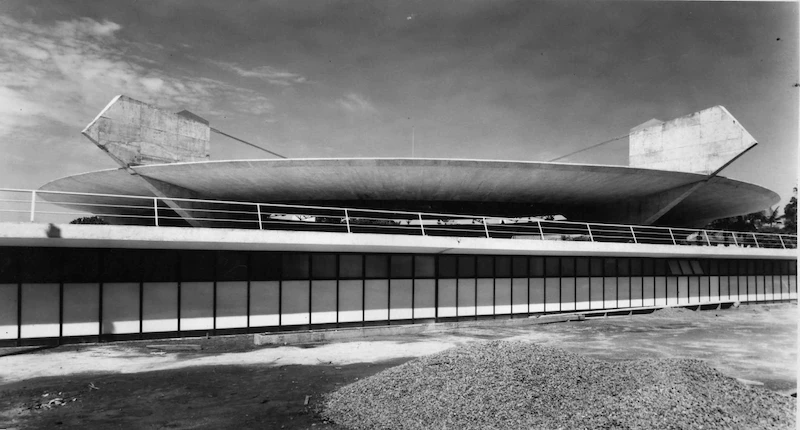 Born in Vitória, Brazil on 25 October 1928, Mendes Da Rocha spent his childhood between the city of Vitória, the harbor capital of Espírito Santo and the Island Paquetá, in the middle of Guanabara Bay in Rio de Janeiro, Brazil.
In 1957, only three years after his graduation from the Faculty of Architecture and Urban Planning at Mackenzie Presbyterian University, he won a national project competition for the construction of the Clube Atlético Paulistano gymnasium, which received the Grande Prêmio Presidência da República award at the 6th Bienal of São Paulo in 1961.
Mendes da Rocha joined the academic world in the 1960s, thanks to his good friend, Vilanova Artigas, enriching the School of Architecture of the USP with their sense of social responsibility and democratic humanism, which influenced generations of architects in Brazil and beyond.
As leaders of the Paulista school of architects, they embraced the simplicity of massive, chunky forms and rough, exposed concrete, which Mendes da Rocha used to create São Paulo's most famous buildings:  Saint Peter Chapel (1987), the Brazilian Sculpture Museum – MuBE (1988), Patriarch Plaza(1992-2002), the Pinacoteca do Estado (1993) and the FIESP Cultural Center (1997).
In an interview in 2003,
Mendes da Rocha explained his philosophy:
"Unlike many people who are afraid of poverty, I have always been attracted to it, to simple things, without knowing why. Not hardship, but the humility of simple things."
Mendes de la Rocha passed away on 23 May 2021, shortly after the international jury awarded him with the UIA Gold Medal and just before the UIA Congress in Rio de Janeiro.  According the 2021 jury, Mr. Mendes Da Rocha is a "towering figure, whose timeless work has marked the field of architecture throughout the world."
In addition to the UIA Gold Medal, Mendes da Rocha was honoured with some of the most prestigious international architecture awards including the 2006 Pritzker Architecture Prize, the 2016 Golden Lion for Lifetime Achievement at the Venice Architecture Biennale, the 2016 Praemium Imperiale and the 2017 Royal Institute of British Architects' Gold Medal.
The Jury appreciated Mendes da Rocha's unique status as a daring iconoclast whose work has taken architecture to new heights of technical virtuosity. His work also embodies strong elements of personal and social integrity, reflected in his ability to transcend limits while retaining a fundamental sense of place that is grounded organically in his native land and culture.
Paulo Mendes da Rocha's UIA Gold Medal exemplifies a lifetime of achievement spanning seven decades that emphasized architecture as a public act.