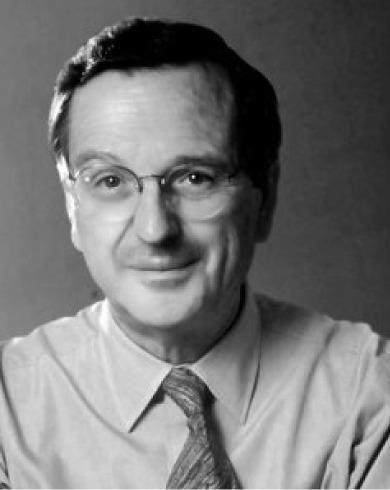 Rafael Moneo, born 9 May 1937 in Tudela, Spain, was the 1996 winner of the UIA Gold Medal. Architect, lecturer, critic and theoretician, he graduated in architecture from the Escuela Técnica Superior of Madrid in 1961, and founded his own studio in 1965. Between 1970 and 1980, he taught architectural theory at the Escuela Técnica Superior of Barcelona before returning to the Madrid's Escuela Técnica Superior from 1980 to 1985 to teach composition. He has taught as Josep Lluis Sert Professor of Architecture at the Harvard University Graduate School of Design, and where he continues to lecture as Professor Emeritus.
Among his most recognised built works are Laboratories Building for Columbia University in New York (2005-10), the Prado Museum Expansion in Madrid (1998-2007), the Cathedral of Our Lady of the Angels in Los Angeles (1996-2002), Murcia City Hall in Murcia, Spain (1991-98), the National Museum of Roman Art in Merida, Spain (1980-86) and the Pilar and Joan Mirò Foundation in Palma de Mallorca, Spain (1987-92).
In December 2013, Moneo completed Peretsman-Scully Hall and the Princeton Neuroscience Institute, housing Princeton University's departments of psychology and neuroscience.
His work has earned global honours including the Pritzker Prize in 1996, the Gold Medal from the Royal Institute of British Architects (RIBA) in 2003, and the 2012 Prince of Asturias Award for the Arts. According to the jury for the Prince of Asturias Award, Moneo is "a Spanish architect of universal scope whose work enriches urban spaces with an architecture that is serene and meticulous. An acknowledged master in both the academic and professional field, Moneo leaves his own mark on each of his creations, at the same time as combining aesthetics with functionality, especially in the airy interiors that act as impeccable settings for great works of culture and the spirit."
Two-time winner of the National Architecture Award of Spain in 1961 and 2015, his career has been documented in international retrospectives, most recently "Rafael Moneo. A Theoretical Reflection from the Profession" curated by Francisco González de Canales. In 2021, he was awarded the Golden Lion Award at the Biennale Architettura in Venice, Italy.
During his career of international renown, Rafael Moneo has devoted himself to architectural design and teaching architecture. His projects have enlightened the architectural profession by enhancing the urban context while preserving and respecting the existing environment.
Most of his works are woven into the city fabric and are an integral part of the life and daily space of the inhabitants. Rafael Moneo succeeds in creating a balance between tradition and innovation.