Ricardo Legorreta Vilchis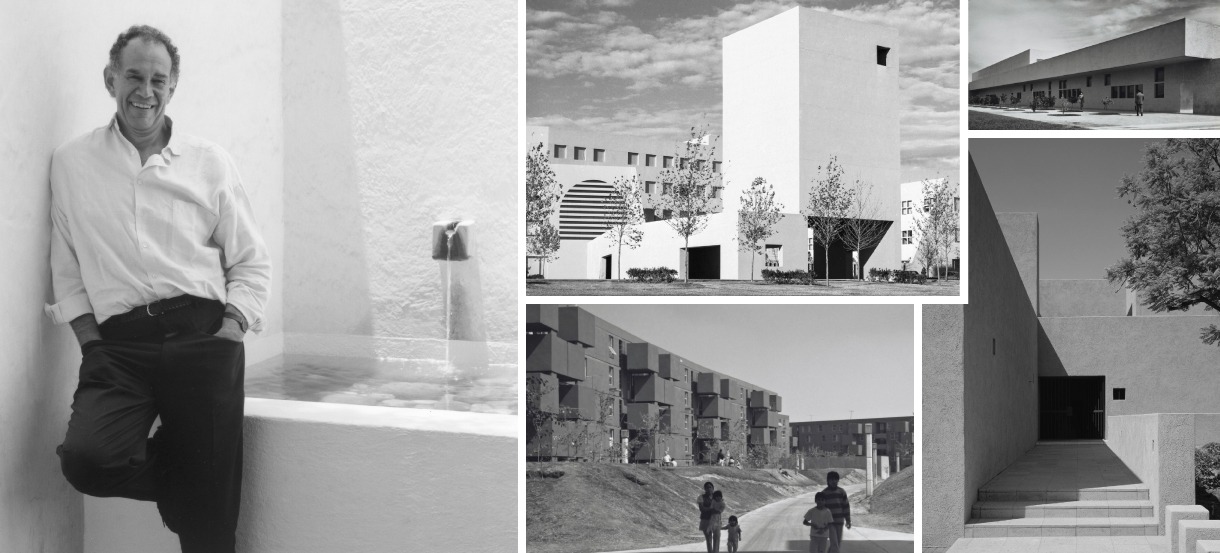 Ricardo Legorreta Vilchis
, born 7 May 1931 in Mexico City, Mexico, was the 1999 UIA Gold Medal winner. 
He studied architecture at the Universidad Nacional Autónoma de México and graduated in 1953.
He worked in partnership with José Villagran Garcia for five years and opened his own office in Mexico in 1963. Amongst his main works are the Hotel Camino Real in Mexico City, the Renault factory in Torreon, the Club Mediterrané in Huatulco and the Televisa Corporate offices in Mexico City. He designed many private houses in Mexico, the United States and Japan.
His work also includes master plans for Westlake Park in Dallas, Texas, for Valle de Bravo and Huatulco, Mexico, the Museum of Modern Art in Monterrey, the Papalote Children's Museum, Mexico City and the Children's Discovery Museum in San José, California.
In the United States, Legorreta designed the Main Library of San Antonio, Texas, Chula Vista Library in California, the College of Santa Fe, the Visual Arts Center in New Mexico and the Chiron Life and Science Laboratories in California and in Nicaragua, the Metropolitan Cathedral of Managua.
Legorreta was a permanent advisor for the Secretary of Culture and the Arts in Mexico and was presented with the Fine Arts National Award of the Mexican Government. His works have been widely published in magazines and books.
In 1996, Ricardo Legorreta said … "surrounded by this magical world (Mexico), I have devoted my life to the most beautiful profession, knowing that the road is not long but endless and that when we disappear, if our ideals are worthy somebody will pick up our flag and continue. We live in a period of speed: in order to manage it we need to work together, looking at technology as a tool not as a goal, keeping the basic values of humanism, avoiding superficiality, solving peoples needs without serving power and materialism".
From a list of distinguished candidates, the jury was impressed with the power yet the clarity of Mr. Legorreta's architecture extending over a period of more than 40 years. The walls and the planes reinforced by intensity of colour, light and texture are the "tectonic" features which Legorreta has mastered in giving definition to his concept of space. He has given extended meaning to these precepts in ways which elevate and enhance them. He has integrated regional values as the fundamental impetus of his design.

Regional in context, collaborative in effort, humble and tactile in its execution, the architecture of Ricardo Legorreta extends "… this magical world" to a level of world-class work to be enjoyed by all who see and feel its impact. In awarding the UIA Gold Medal to Ricardo Legorreta, the jury takes pride in celebrating his work and the ideals embodied therein.