The Assembly
The Assembly is the supreme body of the UIA and is composed of delegates from the UIA Member Sections together with the members of Council.
The Assembly meets every three years to:
Receive reports on the activities of the Union since the previous Assembly.
Approve or reject decisions or resolutions proposed to the Assembly by the Council or other subordinate bodies of the Union.
Determine the general policy of the Union until the next Assembly.
Approve or reject the admission, re-admission, or expulsion of Members.
Determine the basis of calculation for the membership fees to be paid by Member Sections.
Determine the overall budget of the Union until the next Assembly.
Determine the venues of Assemblies and Congresses as well as the World Capital of Architecture.
Elect the President, Secretary General, Treasurer, Vice-Presidents, and Members of Council.
Extraordinary sessions of the Assembly are convened by the President, through the Secretary General, at the request of the Council or at least one third of all Member Sections.
Council
Four representatives from each UIA Region are elected to serve as UIA Council Members. The UIA Council meets at least twice annually.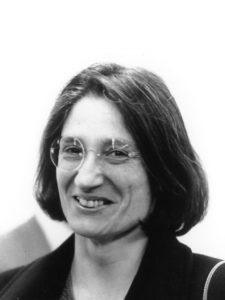 Regina Gonthier
Switzerland
Regina Gonthier is a practicing architect and co-owner with her husband of their office in Bern. She has been visiting professor of architecture at the ETHZ and member of expert councils for architecture and urban planning of several Swiss cities. She has participated at numerous competitions as competitor or jury member. As Vice-President of the Swiss Competition Commission, she was the Chair for the last revision of the Swiss Competition Regulations (SIA 142) and member of the ACE Work Group ADC+PP. Currently, she is the President of the Swiss Conference of Architects (CSA), Swiss Delegate at the Architects' Council of Europe (ACE) and Co-director of the ICC.
Alternate member : Doris Wälchli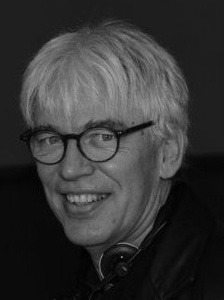 Lionel Dunet
France
A graduate in architecture from the École spéciale d'architecture de Paris in 1977 and in urban planning from the Institut de l'urbanisme de Paris in 1978, Lionel Dunet worked for 20 years with architects François Debulois and Jean Guervilly before founding his own agency, Dunet Eurl, in 2000 in Saint-Brieuc, then in Rennes in 2007. He was the founding president of the Réseau des maisons de l'architecture and held this position from 2004 to 2007. He is also president of the association Qualibat Bretagne (non-profit working towards quality in construction) and of the Syndicat de l'architecture. He has also held various positions at an institutional level and became advisor to the National Order of Architects in 2000, after having been in charge of the communication commission for 5 years and thereafter president from 2007 to 2010. He is a member of the Executive Board of the Architects' Council of Europe (ACE). Winner of numerous architectural prizes in France, he was named Chevalier des arts et lettres in 2006.
Alternate member : Natalina Da Costa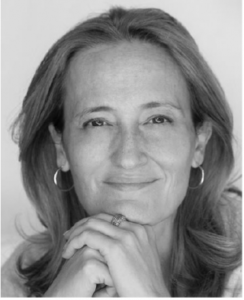 Teresa Taboas Veleiro
Spain
Teresa Taboas is a practicing architect, teacher and the author of several books on architecture. In addition to her professional activity in her own practice "Teresa Táboas Estudio de Arquitectura", she has held several public positions in the Galician government. She was the first woman to be elected President of the Galician Order of Architects (COAG) in 2003 and has been a member of the Spanish Higher Council of Architects (CSCAE) since 2005. She is a member of the "Urban Issues" and "Architecture and Sustainable Environment" Commissions of the Architects' Council of Europe (ACE) and since 2005 she has been co-leading the Working Group on Social Housing. Ms. Taboas has been an honorary member of the Federation of Associations of Architects of the Mexican Republic (FCARM) since 2018.
Alternate member : Angela Baldellou Plaza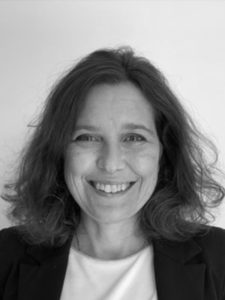 Carmela Lilia Cannarella
Italy
Carmela Lilia Cannarella, graduated with honors in Architecture from the Faculty of Mediterrenean Studies of Reggio Calabria. She is a practicing architect specialising in the field of restoration and conservation of cultural and architectural heritage. A member of the National Council of Architects, Planners, Landscapers and Conservationists of Italy – CNAPPC (2021-2027), she coordinates the Urban Agenda and European Policies Department, through which she intends to encourage a growing participation of Architects in Cohesion Policies and for development integrated and sustainable cities. She coordinates the CNAPPC project "Living the Country, a culture of demand", a territorial co-planning action that involves architects, teachers, children and teenagers from all Italian regions, on the issues of the quality of the built environment and environmental sustainability. She has served as treasurer of the Board the Mediterranean Union of Architects (UMAR) since 2018.
Alternate member : Diego Zoppi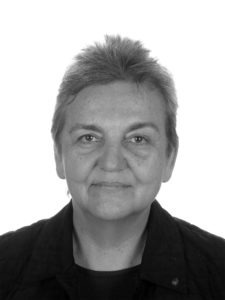 Fani Vavili-Tsinika
Greece
Fani Vavili-Tsinika graduated from the School of Architecture, Aristotle University of Thessaloniki, with a Master of Arts in Health Facility Planning, Metropolitan University of London and a Ph.D. from the School of Architecture A.U.Th. She is practicing and teaching architectural design. Her work includes healthcare facilities planning & design and has published many articles, research results and other publications. Among them are the following books: designing for the elderly, designing for mental health, aspects of healing environments (ed) & Arts in health Care Buildings (ed), 'Sustainability and Energy Efficiency Design in Hospital Buildings' at 'Energy Efficiency in Building Design', Ed. Dabidja, A., Springer publ. (chapter), 2019, 'DISCUSSING Vernacular / Traditional / Rural sttlements' CSAU-Ion Mincu University of Architecture and Urbanism, Enisala Safari Village, Romania, (2019), et al., President of the UIA Greek Section, Member of UIA-PHG.
Alternate member : Kyriakos Pipinis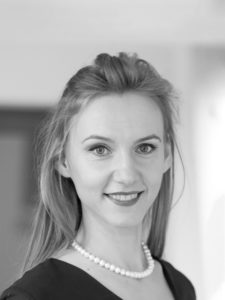 Ruta Leitanaite
Lithuania
Ruta Leitanaite has worked at several architectural offices and has experience as an architecture critic. She joined the Bureau of Architects Association of Lithuania as a Creative director in 2008 and was later elected President in 2017 and in 2020. Ms. Leitanaite is an architecture policy maker at national level; she has organised various architectural cultural and educational events including architecture exhibitions, lectures, workshops, seminars, architectural competitions. Ruta is a member of the National Council for Architecture of Lithuania (since 2020). She is the host and author of a local radio-programme "We need an architect". She is also the President of Baltic Architects Unions.
Alternate member : Juris Poga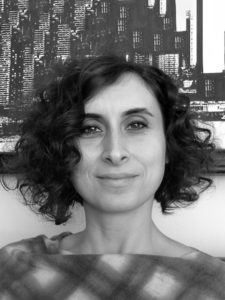 Aysen Ciravoglu
Turkey
Aysen Ciravoglu is a full time Professor enrolled in research and educational activities at both graduate and undergraduate level in the architectural education, sustainable architecture, architectural design, environmental issues. She is also an architectural critic at the ıldız Technical University Faculty of Architecture. Ms. Ciravoglu is a member of the executive board of CAT (Chamber of Architects of Turkey) and MİAK (Architectural Accrediting Board of Turkey). She is the editor of MEGARON, an e- journal of Yıldız Technical University Faculty of Architecture and is in editorial board of both Mimarlık and mimar.ist journals issued by Chamber of Architects of Turkey. She had been member of executive boards of MİMED (Association for Architectural Education), MİV( Foundation for Architecture), Istanbul Branch of the Chamber of Architects of Turkey and ICUS (International Centre for Urban Studies). Ms. Ciravoglu won EAAE (European Association for Architectural Education) Prize in 2002 with her article entitled "On Formal and Informal Studies in Architectural Design Education".
Alternate member : Tonguc Akis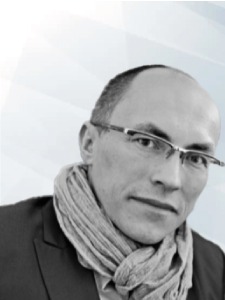 Grzegorz Stiasny
Poland
Grzegorz Stiasny is a practicing architect, professor of architecture and architectural critic. 1994 Graduate of the Architecture Department of the Warsaw University of Technology, he is founder and Vice President of the Stiasny/Wacławek studio, which specialises in a wide variety of public as well as residential architecture. He currently teaches architectural design at the Warsaw University of Technology and has published in architectural journals in Poland and abroad including Architektura-Murator, Bauwelt, Architektur Aktuell and Arkkitehti / Finnish Architectural Review among others. He has co-othered two books, Looking at European Architecture: A Critical View (2008) and The Role of Light in Semantic Architecture (2019). In addition to serving as Vice President of the Association of Polish Architects (SARP) since 2015, he curated the Biennale of Architecture in Krakow and other architectural exhibitions and was an expert consultant for the European Union Prize for Contemporary Architecture, the Mies van der Rohe Award. Until 2018, he was Chair of the Architecture and Public Space Advisory Committee for the Mayor of Warsaw.
Alternate member :
Rim Safar Sakkal
Bolivia
Rim Safar Sakkal, architect, has held various public offices alongside her teaching activity, the latter of which includes her role as National Dean of the Faculty of Architecture at Aquino University Bolivia (UDABOL). She is also the first female president of the College of Architects of Bolivia (CAB) and elected president of Santa Cruz College of Architecture. She was awarded the "Medal of Municipal Merit", in recognition of her career and her nomination as international Council Member of the International Union of Architects.
Alternate member : Rodolfo Antelo Parada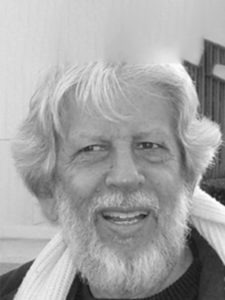 Antonio Carlos Moraes de Castro
Brazil
Architect, urban planner and profesor Antonio Carlos Moraes de Castro has completed a wide variety of design projects in both the public and private sectors, specialising in urban mobility, sports facilities, offices, hotels and housing while teaching at the Faculty of Architecture and Urbanism in Brasilia (FAUPLAC). He served as Vice-President (1992-1996) and President of the Pan-American Federation of Architects' Associations (FPAA) (1996-2000 and 2000-2004). A member of the High Council of the Institute of Brazilian Architects (IAB), he was elected to nine consecutive terms of office, from 1979 to 1997, also serving as IAB President from 1982-1983 and 1992-1993. For fifteen years, he acted as coordinator of the Commission for Domestic and International Public Architecture Competitions for the IAB and participates on seminars, congresses and other professional events around the world.
Alternate member : Leonardo Barci Castriota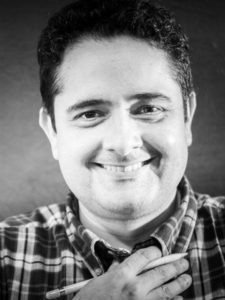 Augusto Xavier Ballen Rey
Colombia
Architect since 1997, with a specialisation in corporate management from the Industrial University of Santander. In 2002 together with his father Architect Marco A. Ballen founded his own design studio, Ballen arquitectos S.A.S., where since 2008 he served as director of Architecture and Urbanism projects until occupying the general management of the design studio, a position in which he currently serves. In 2010 he was elected regional procurator in the Colombian Society of Architects, where after 4 years he was elected president of the regional Santander, until 2019, year in which he was elected National Vice President, until 2023. In UIA since 2017 he is a member of the Public Health Work Programme.
Alternate member : Flavio Henrique Romero Frieri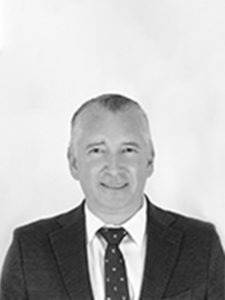 David Ignacio Rojas Escarrega
Mexico
David Ignacio Rojas graduated in Architecture from the UNAM 1989-1994. He is a Professor at the Universidad Autónoma de Occidente Unidad Regional Guasave and has extensive experience in residential architecture President of the College of Architects of Guasave AC, International Advisor of the Federation of Architects of the Mexican Republic FCARM, Vice President of Region V of FCARM, Representative to the Pan American Federation of Architects Association FPAA for FCARM 2019-2020, Co-Vice President of the Northern Region of FPAA (Canada, United States and Mexico) He speaks Spanish, English, French and Italian.
Alternate member : Marco Antonio Vergara Vasquez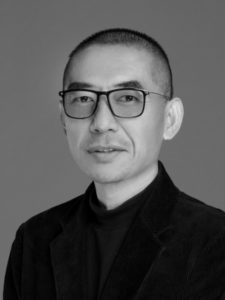 Zhang Li
China
Zhang Li is the Dean / Professor of Architecture in the School of Architecture, Vice Principal in THADI, Tsinghua University, China. He also leads the award-winning design studio Atelier TeamMinus in Beijing. He is a currently a standing board member of the Architectural Society of China and the Editor-in-Chief of the Chinese magazine World Architecture. Zhang Li is the founder and main advocator of Urban Ergonomics, an inter-disciplinary domain focusing on human body and space, and the design of active urban spaces. His design works cover a wide range of scales, from urban designs, buildings to microcosm interventions. He is currently the Architect-in-Chief of Zhangjiakou Zone, and Shougang Big Air, both for Beijing 2022 Olympic Winter Games. Moreover, he is the curator of China Pavilion in Venice Architecture Biennale 2020[2021].
Alternate member : Zhang Wei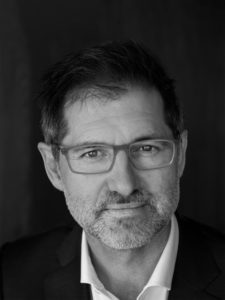 Richard Kirk
Australia
Born 1967 in Roma, Queensland, Mr. Kirk has directed his medium-sized practice since 1995 with multiple studios in Australia and South-East Asia. The practice's work is mainly in the institutional and community sector, focusing on advancing sustainable design through each project. He is an Adjunct Professor at the University of Queensland and a Board Member for South Bank Corporation. For the last six years (2015-2020), he has been in several leadership roles within the Australian Institute of Architects as Queensland Chapter President and National President. While in those roles, he assisted in the governance transformation of the Institute to a contemporary corporate structure and assisted in writing the new constitution. Whilst National President, he also advocated for the Institute to remain an active member of the UIA.
Alternate member : Joshua Morin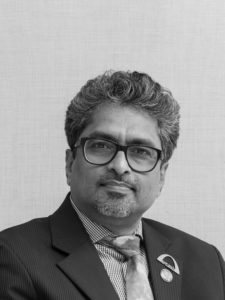 Debatosh Sahu
India
Debatosh Sahu is Principal Architect and Partner of Espace, an architectural consultancy house practicing for more than 25 years in India and abroad and being rated as one of the leading Architects in Eastern India. A recipient of several awards, Ar Debatosh is active in IIA, ARCASIA and UIA. Mr. Sahu is the immediate Past Chairman of ARCASIA Committee for Green and Sustainable Architecture. (ACGSA). He is the Past Chairman of West Bengal Chapter of IIA and present Council Member of IIA and Chair of Green and Sustainability Committee of IIA. He strongly believes that UIA is the only organisation which can address climate change, problems of rapid urbanisation, affordable housing, various issues of sustainable development goals simultaneously.
Alternate member : C.R. Raju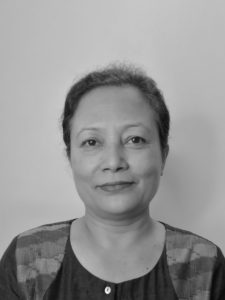 Anju Malla Pradhan
Nepal
Anju Pradhan is the Immediate Past President of the Society of Nepalese Architects (SONA) and the First Woman President to lead the organisation (2019 to 2021). She started "Women in architecture" forum and organised a National Conference in December 2019. She also served as the organisation's Vice President (2017-2019) and Chairperson of SONA Sub Committee on Professional Practice (2014 -2017). Ms. Pradhan has volunteered in post-earthquake reconstruction works and has been an advocate for heritage issues. She was Chairperson of Blue Coffee Company & Editor of PRAXIS magazine focused on Art Architecture & Environment and juror for various national/international design competitions. With several papers, presentations and publications to her credit, she is currently a team member of Independent Monitoring and Verification of health infrastructure in Nepal DAI (Development Alternatives Inc.) for DFID, NHSSP (Nepal health sector support program).
Alternate member : Abhishek Mananda Bajracharya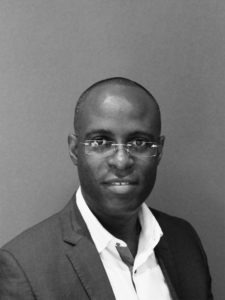 Vity Claude Nsalambi
Angola
Vity Claude Nsalambi is a graduate with honours and distinction from the UAN (University Agostinho Neto) in Angola, Studio Teacher, Lecturer and practising Architect in Angola (Office in Luanda - TOUCHÉ, LDA). He is also the Chairperson of Education Commission South & Continental Region of AUA (African Union of Architects) since 2018, Steering Committee Member of EDUCOM (Education Commission) - UNESCO-UIA since 2014, Member of the Education, CPD and Awards Commission - CIALP ("Conselho Internacional de Arquitectos de Língua Portuguesa") since 2018 and Vowel & Coordinator (Scientific issues) of the Angolan Institute of Architects - OA ("Ordem dos Arquitectos de Angola") since 2013. Mr. Nsalambi is committed to social inclusion matters and lead the work group for the Angolan Accessibility Law which was approved in 2016. As a world Citizen, communicating in five different languages, he believes that is possible to change the world in a balanced way through the education, in fully respect of the nature, with the objective of contributing positively, improving the quality of people life.
Alternate member : Adelio Chiteculo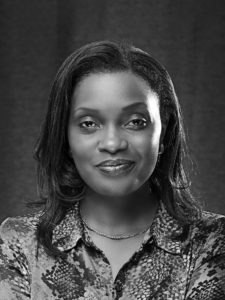 Jacinta Kabarungi
Uganda
The first woman President of the Uganda Society of Architects (2020-2021), Jacinta Kabarungi (Uganda) also served as Council member and Secretary General of the East Africa Institute of Architects and was also the Continuous Professional Development Director on the Africa Union of Architects Council. An active member of the UIA Professional Practice Commission since 2014 and the first Ugandan to serve on the UIA Council of the International Union of Architects (2017-2021), her experience as an architect in a developing country, coupled with her exposure to the first world countries, has made her sensitive to the vast opportunities for architects in Uganda, Africa and beyond to make the built environment a vehicle for overcoming today's socio-economic and cultural challenges.
Alternate member : Robert Kiggundu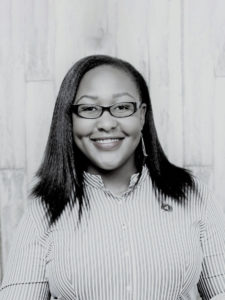 Mugure Njendu
Kenya
Mugure Njendu is an Architect and Urban Planner. She is the Immediate Past President of the Architectural Association of Kenya and is on the UIA Women in Architecture Committee. Mugure has over the last 10 years, progressively participated in leadership in the Built Environment not only in Kenya, but regionally. She has served in leadership at the Architectural Association of Kenya and as the Chair of the Ethics and Practice Board at the East African Institute of Architects. She is a Board Member of the Kenya Green Building Council, a member of the World Green Building Council. Mugure is an EDGE Expert (a green building Standard) and a graduate of the Greentech Entrepreneur Business Programme focused on sustainable solutions towards Climate Action. She is a STEM Advocate. She has a wide understanding of matters affecting the Built Environment around education, research, policy, legislation and advocacy in the East African region.
Alternate member : Wilson Mugambi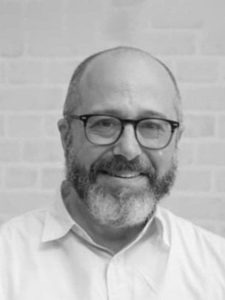 Mohamed Sahby Gorgi
Tunisia
Architect and urban planner Mohamed Sahby Gorgi graduated in architecture from ITAAU Tunis and completed a Masters in conservation of monuments and historic sites from KULeuven in Belgium before founding Zin Architecture.  In 2014, he founded T2A-Architects with four other architects. His realisations include health care facilities, hotels, residential units as well as cultural institutions across Tunisia and other parts of Africa. Between 2011 and 2014, he presided over the Urban Planning Construction Commission for the city of Ariana, and from 2015 to 2020, he founded and led the Winou-Etrottoir Association, which advocates for pedestrians in public spaces. In 2015, he participed in the foundation of the Fédération des Architectes Francophones d'Afrique. He was elected President of the Council of the Order of the Architects of Tunisia in 2020.
Alternate member : Rim Zaabar
Bureau
The UIA Bureau includes the President, Immediate Past President, Secretary General, Treasurer, and five Regional Vice-Presidents. The Bureau members meet regularly between sessions of the UIA Council, to which they also belong.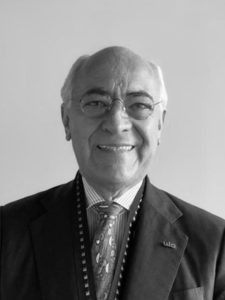 President
José Luis Cortés
Mexico
A graduate of the Monterrey Institute of Technology, Mexico, with post-graduate degrees in urban planning from the Royal Academy of Fine Arts, Denmark and the Massachusetts Institute of Technology (MIT), USA, Mr. Cortés is the former President of the Federation of Colleges of Architects of the Mexican Republic - FCARM (2017-2018). He has served the UIA in different capacities including Region III Vice President and Council Member. He taught urban planning at the Universidad Autónoma Metropolitana Campus Xochimilc and at the University of Iberoamerica, where he headed the Department of Architecture and Urban Planning. A visiting professor in India, Japan and Sweden, Mr. Cortés has carried out architectural and urban planning projects for many historic city centres and has authored numerous publications on housing and urban planning. He has received official honours from the governments of Spain and Japan. Mr. Cortés fervently believes that the UIA "can and should demonstrate to society that good architecture has the potential to improve quality of life and that designing healthy, sustainable, safe, inclusive, equitable, diverse, human and beautiful cities results in happiness for all.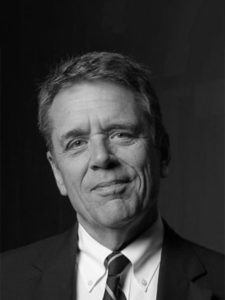 Immediate Past President
Thomas Vonier
United States
Thomas Vonier has worked on the challenges of urbanization, conflict, insecurity, and changing climate patterns. He participated in COP 21 (Paris) and COP 22 (Marrakesh), as well as in Habitat III (Quito). He makes regular media and conference appearances on matters related to the built environment, most recently on National Public Radio's All Things Considered, speaking on urban security. Based in Paris and Washington DC, Thomas Vonier works with public and private clients to secure industrial operations, hotels, universities and commercial facilities. He also works with municipalities to improve urban security. A board certified security professional, Thomas led ground-breaking research for United States embassies and consulates, resulting in landmark recommendations to the US Secretary of State. He has lectured widely on architecture, and was a research affiliate with the Laboratory of Architecture and Planning at MIT.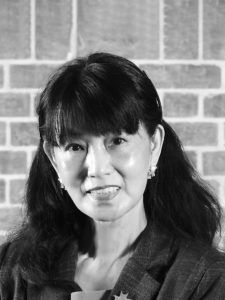 Secretary General
Pei Ing Tan
Malaysia
The first female President of the Malaysian Institute of Architects (PAM), Pei Ing Tan also served as President and is currently an advisor of the Architects Regional Council of Asia (ARCASIA). She is also a Member of the Board of Architects Malaysia as well as the Australian Institute of Architects National Committee on Gender Equity (2020-2021) in addition to being an International Chapter Council member. Ms. Tan has served the UIA in various capacities such as Region IV Council member as well as being a member of the Professional Practice Commission and International Women in Architecture committee. Ms. Tan is a strong advocate for social responsibility, diversity, equity and inclusion as well as climate resilience. She was conferred with Honorary and Fellow membership from AIA, KIRA, RAIA, FCARM and MIID and received a number of prestigious awards, such as: The CIDB MCEIA 'Construction Leading Lady award 2015; Distinguished Australian Alumni Award 2016; Board of Architects Malaysia President's Award 2017; Malaysian Institute of Architects Gold Medal for Service 2019.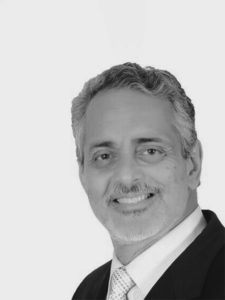 Treasurer
Seif Alnaga
Egypt
Seif Alnaga is the CEO of an international project development consultancy and has 47 years of experience in architecture, urban planning and project management. Notable works include the design of Luxor HS hospital and planning of 3 new cities in Egypt. He has also been involved in a variety of architectural designs for public, commercial and tourism buildings as well as sports facilities Mr. Alnaga is the President of the SEA (Society of Egyptian Architects), former President and Trustee of the AUA (Africa Union of Architects). He has served the UIA in various capacities including Region V Vice President and member of the International Competitions Commission. In addition to being a recipient of several prizes and awards for architectural works, Mr. Alnaga has served as a jury member for high profile competitions including the renowned Alexandria Library in Egypt.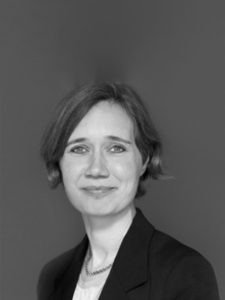 Vice President Region I
Natalie Mossin
Denmark
Natalie Mossin specialises in the interaction between architecture, building technology and society. As Head of the Department of Building Arts and Technology at the Royal Danish Academy of Fine Arts, School of Architecture, former Chairman of the Danish Association of Architects and a Council Member of the UIA, Natalie is a leading voice in setting the agenda for sustainable development at both a strategic and political level.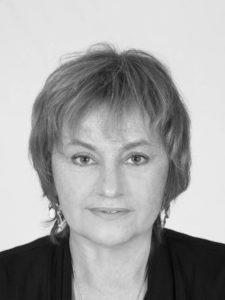 Vice President Region II
Istelianna Atanassova
Georgia
Istelianna Necho Atanassova has Masters degree in Architecture from the State University of Architecture, Civil Engineering and Geodesy in Sofia, Bulgaria. She has realised architecture and urban planning projects in Bulgaria, Germany, Italy and Libya among others and has extensive experience in developing and carrying out business plans, project design and expertise, sustainable practices and innovations. During the last UIA triennium Istelianna was a Region II Council Member, Chair of the International Women in Architecture Committee and Member of the ICC Commission. She is actively engaged with the international Forums for young architects. Istelianna Atanassova is the Founder and President of the Balkan Architecture Forum - voluntary non profit association of the professional organisations and the architects from the western Balkan countries in Europe. She is a member of the Board of the Union of Architects in Bulgaria and a Honorary member of the Georgian Union of Architects. She speaks English, French, Russian and Bulgarian.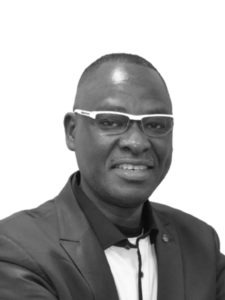 Vice President Region III
Sam Oboh
Canada
With an expansive career spanning over 25 years, Mr. Oboh is a Principal at Ensight+, a creative design intelligence firm in Canada. A Presidential medal recipient and distinguished Fellow of the American Institute of Architects, he is an accomplished architect who has successfully led, designed, and managed a number of high-profile projects in Canada and internationally. In 2015, Mr. Oboh became the 76th President of the Royal Architectural Institute of Canada and the first Canadian of African descent to lead the prestigious 114-year-old royal institute. With a varied background that has enabled him to bring valuable perspectives to his role as an architect, he is a visiting lecturer / Studio reviewer to several universities around the world. He is also the Honorary Consul for the Republic of Botswana in Canada and the International Representative on the American Institute of Architects' College of Fellows Representative Council who is at the forefront of tackling the health, equity, and climate change challenges of our time.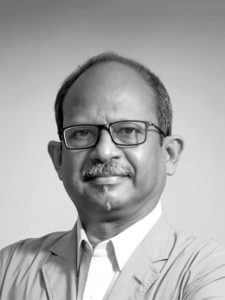 Vice President Region IV
Ishtiaque Zahir Titas
Bangladesh
Ishtiaque Zahir Titas is the Co-founder of Vitti Sthapati Brindo Ltd, a leading practice in Dhaka, Bangladesh. His works have received recognition locally and internationally. He did his post Graduation in Computing & Design in London. He was a Council member of IAB, Honorary Treasurer of ARCASIA, Architects Regional council for Asia and Chairman of ACPP, ARCASIA Committee on Professional Practice. He has been representing the UIA in UN-Habitat, advocating on professionals interests in the New Urban Agenda (NUA). As Co Chair PCG Professionals, GAP, on behalf of UIA, he made official statement at the 7th plenary meeting of Habitat III, in Quito, 2016. He worked as Policy UNIT expert for Habitat III conference 2016 by UN-Habitat. He was also the Council member of UIA Region IV (2017-2021).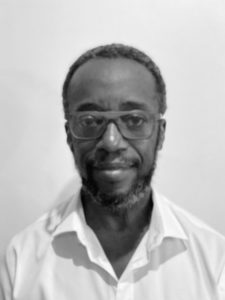 Vice President Region V
Tokunbo Omisore
Nigeria
A graduate of Thames College of Architecture in London, Tokunbo Omisore is the CEO of a Nigeria based firm that engages in the design and building of affordable developments as well as commercial buildings, hospitals and hotels. He is the former Secretary General and President of the Africa Union of Architects. Mr. Omisore holds several honours and is a chartered Member of the Royal Institute of British Architects, Hon. Member of the American Institute of Architects and Fellow of the Nigerian Institute of Architects.