The Assembly
The Assembly is the supreme body of the UIA and is composed of delegates from the UIA Member Sections together with the members of Council.
The Assembly meets every three years to:
Receive reports on the activities of the Union since the previous Assembly.
Approve or reject decisions or resolutions proposed to the Assembly by the Council or other subordinate bodies of the Union.
Determine the general policy of the Union until the next Assembly.
Approve or reject the admission, re-admission, or expulsion of Members.
Determine the basis of calculation for the membership fees to be paid by Member Sections.
Determine the overall budget of the Union until the next Assembly.
Determine the venues of Assemblies and Congresses as well as the World Capital of Architecture.
Elect the President, Secretary General, Treasurer, Vice-Presidents, and Members of Council.
Extraordinary sessions of the Assembly are convened by the President, through the Secretary General, at the request of the Council or at least one third of all Member Sections.
Council
Four representatives from each UIA Region are elected to serve as UIA Council Members. The UIA Council meets at least twice annually.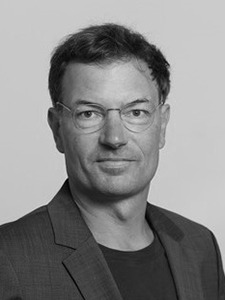 Daniel FÜGENSCHUH
Austria
Daniel Fügenschuh graduated in Architecture at the University of Innsbruck in 1996. Since 1998 he worked for Michal Hopkins and Partners, at the London Metropolitan University and as a self-employed architect in London. In 2004 he founded a studio of architecture in Austria with a strong focus on deep renovation, the development of high-quality architectural solutions for existing, to be re-used houses. In 2010 he got actively involved in architects' professional body on different levels as member of the Austrian Committee for Baukultur, for the Austrian Steering Group for the European OMC group of Member States' experts' conference on High-quality architecture and built environment for everyone, member of the European Commission's Subgroup Architecture for the Group of Coordinators for the Recognition of Professional Qualifications. He held various leading positions in the Austrian Chambers of Architects and Chartered Engineers and currently is the President of the organization. He is an elected Board Member of the Architects' Council of Europe. As an experienced expert he is engaged as jury member in international architectural design contest, awards and advisory boards in Austria and abroad.
Alternate member : Katharina FRÖCH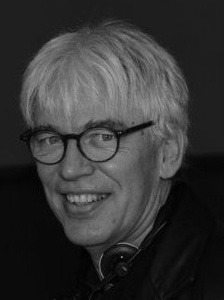 Lionel Dunet
France
A graduate in architecture from the École spéciale d'architecture de Paris in 1977 and in urban planning from the Institut de l'urbanisme de Paris in 1978, Lionel Dunet worked for 20 years with architects François Debulois and Jean Guervilly before founding his own agency, Dunet Eurl, in 2000 in Saint-Brieuc, then in Rennes in 2007. He was the founding president of the Réseau des maisons de l'architecture and held this position from 2004 to 2007. He is also president of the association Qualibat Bretagne (non-profit working towards quality in construction) and of the Syndicat de l'architecture. He has also held various positions at an institutional level and became advisor to the National Order of Architects in 2000, after having been in charge of the communication commission for 5 years and thereafter president from 2007 to 2010. He is a member of the Executive Board of the Architects' Council of Europe (ACE). Winner of numerous architectural prizes in France, he was named Chevalier des arts et lettres in 2006.
Alternate member : Jean-François CACLIN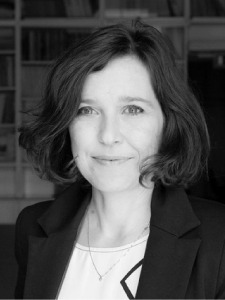 Carmela Lilia Cannarella
Italy
Carmela Lilia Cannarella, graduated with honors in Architecture from the Faculty of Mediterrenean Studies of Reggio Calabria. She is a practicing architect specialising in the field of restoration and conservation of cultural and architectural heritage. A member of the National Council of Architects, Planners, Landscapers and Conservationists of Italy – CNAPPC (2021-2027), she coordinates the Urban Agenda and European Policies Department, through which she intends to encourage a growing participation of Architects in Cohesion Policies and for development integrated and sustainable cities. She coordinates the CNAPPC project "Living the Country, a culture of demand", a territorial co-planning action that involves architects, teachers, children and teenagers from all Italian regions, on the issues of the quality of the built environment and environmental sustainability. She has served as treasurer of the Board the Mediterranean Union of Architects (UMAR) since 2018.
Alternate member : Diego Zoppi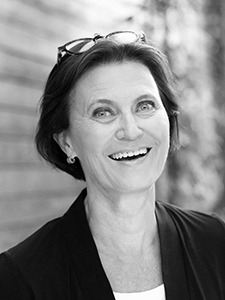 Paula Huotelin
Finland
Since graduating as an architect, Paula Huotelin has held a variety of positions in the field of architecture. She served for a long time as Secretary General of the Finnish Association of Architects. In addition to her domestic positions of trust, she was for many years a member of the Executive Board of the Architects' Council of Europe, also serving as Treasurer and Vice-Chairperson. She has wide experience in promoting the quality of the built environment and other professional issues at both national and international level. Within the UIA she has been the representative of the Nordic Section and a long-standing member of the International Competitions Commission, in recent years as an Advisor.
Alternate member : Arja Lukin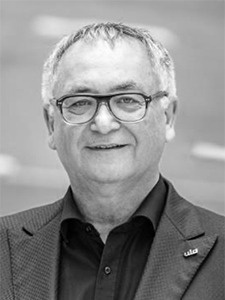 Oleg Haman
Czechia
Oleg Haman is a practising architect, co-founder of the architectural studio CASUA (set up in 1991), and President of the Czech Society of Architects (2003-2009 and 2017-). He graduated from Czech Technical University, Prague in 1984. His work includes urban planning and design as well as residential, commercial and healthcare buildings and facilities. He has participated in numerous competitions as a competitor or jury member and received many honours and awards for his work, including the Best of Reality Award and Urban Project of the Year. Haman organises various architectural events, including the prestigious Grand Prix of Architects in Czechia. He is active in collaboration efforts between countries belonging to the Višegrad Group and UIA Region II, and has served as a member of the UIA Professional Practice Commission since 2021.
Alternate member : Milica Vujosevic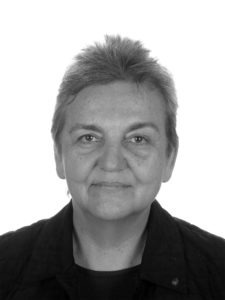 Fani Vavili-Tsinika
Greece
Fani Vavili-Tsinika graduated from the School of Architecture, Aristotle University of Thessaloniki, with a Master of Arts in Health Facility Planning, Metropolitan University of London and a Ph.D. from the School of Architecture A.U.Th. She is practicing and teaching architectural design. Her work includes healthcare facilities planning & design and has published many articles, research results and other publications. Among them are the following books: designing for the elderly, designing for mental health, aspects of healing environments (ed) & Arts in health Care Buildings (ed), 'Sustainability and Energy Efficiency Design in Hospital Buildings' at 'Energy Efficiency in Building Design', Ed. Dabidja, A., Springer publ. (chapter), 2019, 'DISCUSSING Vernacular / Traditional / Rural sttlements' CSAU-Ion Mincu University of Architecture and Urbanism, Enisala Safari Village, Romania, (2019), et al., President of the UIA Greek Section, Member of UIA-PHG.
Alternate member : Kyriakos Pipinis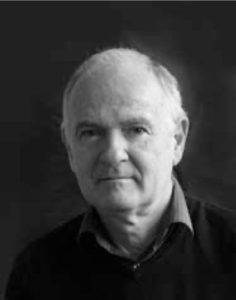 László Mikó
Hungary
László Mikó holds a Master's degree from the Architectural Faculty of the Technical University of Budapest. After working as a designer in Hungary and in the USA (New York/Houston), in 1993 he co-founded the studio Szántó & Mikó Architects Ltd. As a Senior Designer, he has significant experience in public, residential and industrial building design as well as in the refurbishing of historical monuments. He is a visiting tutor and a Titular Associate Professor at the Architectural Faculty of the Technical University of Budapest. Mikó represented the Chamber of Hungarian Architects in the Architects' Council of Europe (ACE) from 2003 to 2010 and was a Board Member of the Association of Hungarian Architects (AHA) from 2010 to 2016. He has represented AHA in the UIA since 2002 and has headed Foreign Affairs at AHA since 2012. He received the Pro Architecture Award in 2008 and the Ybl Prize in 2010.
Alternate member : Tibor Fatyol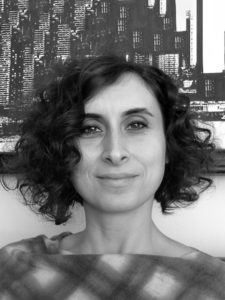 Aysen Ciravoglu
Turkey
Aysen Ciravoglu is a full time Professor enrolled in research and educational activities at both graduate and undergraduate level in the architectural education, sustainable architecture, architectural design, environmental issues. She is also an architectural critic at the ıldız Technical University Faculty of Architecture. Ms. Ciravoglu is a member of the executive board of CAT (Chamber of Architects of Turkey) and MİAK (Architectural Accrediting Board of Turkey). She is the editor of MEGARON, an e- journal of Yıldız Technical University Faculty of Architecture and is in editorial board of both Mimarlık and mimar.ist journals issued by Chamber of Architects of Turkey. She had been member of executive boards of MİMED (Association for Architectural Education), MİV( Foundation for Architecture), Istanbul Branch of the Chamber of Architects of Turkey and ICUS (International Centre for Urban Studies). Ms. Ciravoglu won EAAE (European Association for Architectural Education) Prize in 2002 with her article entitled "On Formal and Informal Studies in Architectural Design Education".
Alternate member : Tonguc Akis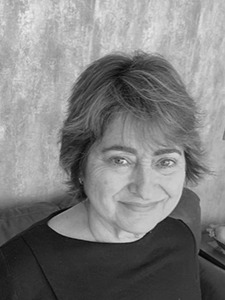 Jadille Baza Apud
Chile
An architectural graduate from the University of Chile, Jadille Baza Apud holds further qualifications in Educational Planning and Administration in Chile, Mexico and France, Public Policies, Energy Efficiency and Thermal Solar Energy in Public Buildings. She has experience in managing teams specialising in educational infrastructure, having led design as Director of the Ministry of Education's Department for Educational Infrastructure and Equipment from its creation in 1990. She later worked for the Public Education Board until May 2020. Her management has produced innovative results that have increased spending on educational infrastructure. For many years, Baza Apud served as a member of the UIA's Educational and Cultural Spaces Work Programme, managing and organising meetings in Santiago, Chile. She has participated in the design and technical coordination of projects for the World Bank, UNESCO and the Inter-American Development Bank, and is a consultant on educational spaces. She was the National President of the Chamber of Chilean Architects from 2020-2022.
Alternate member : Leoncio Orellana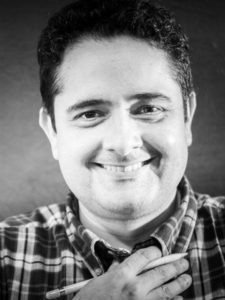 Augusto Xavier Ballen Rey
Colombia
Architect since 1997, with a specialisation in corporate management from the Industrial University of Santander. In 2002 together with his father Architect Marco A. Ballen founded his own design studio, Ballen arquitectos S.A.S., where since 2008 he served as director of Architecture and Urbanism projects until occupying the general management of the design studio, a position in which he currently serves. In 2010 he was elected regional procurator in the Colombian Society of Architects, where after 4 years he was elected president of the regional Santander, until 2019, year in which he was elected National Vice President, until 2023. In UIA since 2017 he is a member of the Public Health Work Programme.
Alternate member : Flavio Henrique Romero Frieri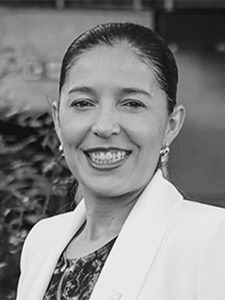 Andrea Coto Martínez
Costa Rica
An architect at the Instituto Tecnológico de Costa Rica (TEC) with a focus on Urban Planning, Andrea Vanessa Coto Martínez works as a Professor at the School of Architecture and Urbanism and as a Qualifying Jury for Degree Exams at UACA. She has worked in the public sector in roles such as Technical Area Coordinator for the Sports Infrastructure Project and Coordinator of the Department of Development and Urban Control for the local council in Mora. In the private sector, she has designed infrastructure and gardens for use in the real estate, hospitality and business industries. Coto Martínez has served the Colegio Federado de Ingenieros y Arquitectos de Costa Rica (CFIA) as General Director (2021-2023), Vice President (2021-2023), Treasurer (2019-2021) and Member (2016). She is a member of CFIA's Joint Commissions, dealing with governmental bodies and illegal practice of the profession. Furthermore, she is a member of the Colegio de Arquitectos de Costa Rica's (CACR) Local Government Commission, San José Verde Committee and Regional Headquarters Committee.
Alternate member : Pablo Mora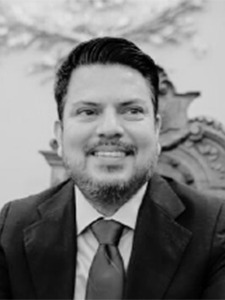 Marco Antonio Vergara Vázquez
Mexico
Marco Antonio Vergara Vázquez studied for a Bachelor's degree in Architecture and a Master in Human Settlement Planning at the Autonomous University of Nuevo León in Mexico, participating in academic exchanges at the University of Nebraska-Lincoln, USA (1998) and the University of Waterloo, Canada (2001). Alongside his sister Jassia Vergara, he co-founded an architectural firm in 2006 which today boasts a verifiable track record in the completion of housing, commercial and industrial projects. He has also held public positions at city government level. He served as President of the National Student Council of Architecture (1999) and President of the Colegio de Arquitectos de Reynosa (2011-2013) before carrying out terms as Secretary General (2019-2020) and National President (2021-2022) of the Federación de Colegios de Arquitectos de la República Mexicana. From 2021-2023, he was an alternate Council member for Region III of the UIA.
Alternate member : David Ignacio Rojas Escarrega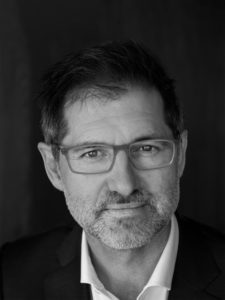 Richard Kirk
Australia
Born 1967 in Roma, Queensland, Mr. Kirk has directed his medium-sized practice since 1995 with multiple studios in Australia and South-East Asia. The practice's work is mainly in the institutional and community sector, focusing on advancing sustainable design through each project. He is an Adjunct Professor at the University of Queensland and a Board Member for South Bank Corporation. For the last six years (2015-2020), he has been in several leadership roles within the Australian Institute of Architects as Queensland Chapter President and National President. While in those roles, he assisted in the governance transformation of the Institute to a contemporary corporate structure and assisted in writing the new constitution. Whilst National President, he also advocated for the Institute to remain an active member of the UIA.
Alternate member : Jamileh Jahangiri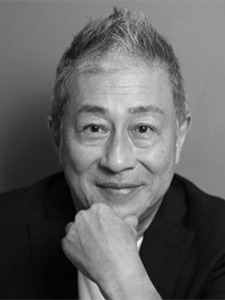 George Kunihiro
George Kunihiro is a Chairman and a Principal Architect of T-Life Kankyo Lab, Professor Emeritus of Kokushikan University in Tokyo and Visiting Professor at Tsinghua University in Beijing, George received A.B. from the University of California/Berkeley and M. Arch from Harvard University Graduate School of Design. George opened his practice in Los Angeles in 1982 and New York in 1989. In 1997, George moved base to Tokyo and expanded his research-based practice throughout Asia. Among many leadership positions he has held, George served as a President of the Architecture Regional Council Asia (ARCASIA), National Board and the Strategic Council of the American Institute of Architects (AIA), and the Vice President of the Japan Institute of Architects (JIA). George has also been a member on various international juries and lectured widely on the subject of modern architecture, heritage revitalization and urban design. He has also received numerous international recognitions including the Presidential Medals from the AIA and FCARM(Mexico) in recognition of significant contribution to the field of architecture. George served as an Alternate UIA Council Member from 2002-2008.
Alternate member : Sumito Takashina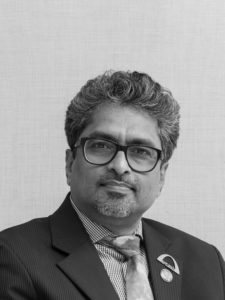 Debatosh Sahu
India
Debatosh Sahu is Principal Architect and Partner of Espace, an architectural consultancy house practicing for more than 25 years in India and abroad and being rated as one of the leading Architects in Eastern India. A recipient of several awards, Ar Debatosh is active in IIA, ARCASIA and UIA. Mr. Sahu is the immediate Past Chairman of ARCASIA Committee for Green and Sustainable Architecture. (ACGSA). He is the Past Chairman of West Bengal Chapter of IIA and present Council Member of IIA and Chair of Green and Sustainability Committee of IIA. He strongly believes that UIA is the only organisation which can address climate change, problems of rapid urbanisation, affordable housing, various issues of sustainable development goals simultaneously.
Alternate member : Vilas Avachat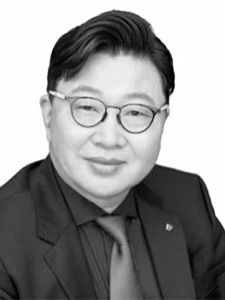 Youngkeun Han
South Korea
A graduate of Hong-Ik University Seoul and the École d'architecture Paris La Défense, Young-Keun Han worked as a project designer and associate architect in Paris before taking on his current role as President of Archipoly Architects Co. Ltd. in the Republic of Korea. He also holds a teaching position at his alma mater in Seoul. In addition to being the President Elect of the Korean Institute of Architects, Han has served as Commissioner of both the Republic of Korea and Seoul City's Architectural Policy Committees. He was involved in the organisation of the 2017 UIA World Congress of Architects in Seoul, and is an alternate member of the UNESCO-UIA World Capital of Architecture Committee. Han has received a number of national prizes and awards, including official recognition from the Minister of Culture, Sports and Tourism in 2022. On an international level, he led the project team that received the UIA's prestigious Sir Robert Matthew Prize in 2014.
Alternate member : Gibson Rhie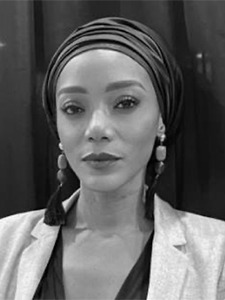 Hayatte Ndiaye
Chad
Hayatte Ndiaye is the founder of Hayatt Architecture, an architectural agency based in N'Djamena, Chad. She is the country's first female architect and first female president of the national architectural organisation. Ndiaye has worked on behalf of the N'Djamena town council to revamp the central market and embellish some of the capital's avenues, and in March 2010, Hayatt Architecture won the tender to renovate the residence of the ambassador of the European Union Delegation in Chad. Ndiaye is passionate about using African vernacular architecture to address the socioeconomic, cultural and energy challenges confronting Africa's built environment. Having served as an international jury member and studio critic at the African School of architecture and urbanism (EAMAU), she regularly speaks at various conferences. She also convenes the international conference "Habitat Durable au Sahel" and is a member of the Forum of Earthen Construction Actors (FACT Sahel).
Alternate member : Golnodji Ngoniri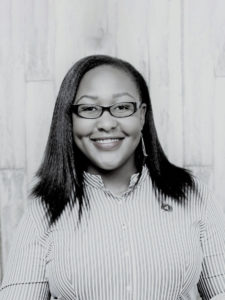 Mugure Njendu
Kenya
Mugure Njendu is an Architect and Urban Planner. She is the Immediate Past President of the Architectural Association of Kenya and is on the UIA Women in Architecture Committee. Mugure has over the last 10 years, progressively participated in leadership in the Built Environment not only in Kenya, but regionally. She has served in leadership at the Architectural Association of Kenya and as the Chair of the Ethics and Practice Board at the East African Institute of Architects. She is a Board Member of the Kenya Green Building Council, a member of the World Green Building Council. Mugure is an EDGE Expert (a green building Standard) and a graduate of the Greentech Entrepreneur Business Programme focused on sustainable solutions towards Climate Action. She is a STEM Advocate. She has a wide understanding of matters affecting the Built Environment around education, research, policy, legislation and advocacy in the East African region.
Alternate member : Wilson Mugambi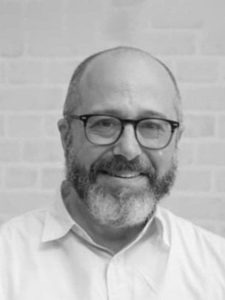 Mohamed Sahby Gorgi
Tunisia
Architect and urban planner Mohamed Sahby Gorgi graduated in architecture from ITAAU Tunis and completed a Masters in conservation of monuments and historic sites from KULeuven in Belgium before founding Zin Architecture.  In 2014, he founded T2A-Architects with four other architects. His realisations include health care facilities, hotels, residential units as well as cultural institutions across Tunisia and other parts of Africa. Between 2011 and 2014, he presided over the Urban Planning Construction Commission for the city of Ariana, and from 2015 to 2020, he founded and led the Winou-Etrottoir Association, which advocates for pedestrians in public spaces. In 2015, he participed in the foundation of the Fédération des Architectes Francophones d'Afrique. He was elected President of the Council of the Order of the Architects of Tunisia in 2020.
Alternate member : Leyla BEN JEDDOU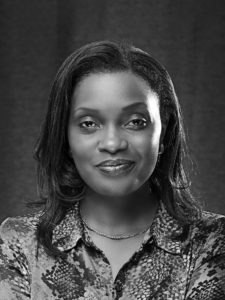 Jacinta Kabarungi
Uganda
The first woman President of the Uganda Society of Architects (2020-2021), Jacinta Kabarungi (Uganda) also served as Council member and Secretary General of the East Africa Institute of Architects and was also the Continuous Professional Development Director on the Africa Union of Architects Council. An active member of the UIA Professional Practice Commission since 2014 and the first Ugandan to serve on the UIA Council of the International Union of Architects (2017-2021), her experience as an architect in a developing country, coupled with her exposure to the first world countries, has made her sensitive to the vast opportunities for architects in Uganda, Africa and beyond to make the built environment a vehicle for overcoming today's socio-economic and cultural challenges.
Alternate member : Daniel Musana
Bureau
The UIA Bureau includes the President, Immediate Past President, Secretary General, Treasurer, and five Regional Vice-Presidents. The Bureau members meet regularly between sessions of the UIA Council, to which they also belong.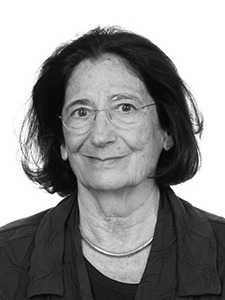 President
Regina Gonthier
Switzerland
Regina Gonthier is a practising architect and co-owner of an architectural office in Bern, alongside her husband. She has been visiting professor of architecture at ETH Zurich and has served on expert councils for architecture and urban planning in several Swiss cities (Zurich, Biel, Bern) and the Canton of Fribourg. She has participated in numerous competitions as a competitor or jury member. As Vice-President of the Swiss Competition Commission, she was the Chair for the 2009 revision of the Swiss Competition Regulations (SIA 142), and for many years was a member of the ACE Work Group ADC+PP. She has served as President of the Swiss Conference of Architects (CSA) from 2008-2023, Swiss Delegate at the Architects' Council of Europe (ACE) from 1993-2023 and Co-director of the ICC since 2015.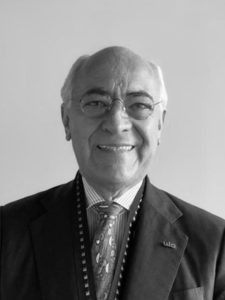 Immediate Past President
José Luis Cortés
Mexico
A graduate of the Monterrey Institute of Technology, Mexico, with post-graduate degrees in urban planning from the Royal Academy of Fine Arts, Denmark and the Massachusetts Institute of Technology (MIT), USA, Mr. Cortés is the former President of the Federation of Colleges of Architects of the Mexican Republic - FCARM (2017-2018). He has served the UIA in different capacities including Region III Vice President, Council Member and President. He taught urban planning at the Universidad Autónoma Metropolitana Campus Xochimilc and at the University of Iberoamerica, where he headed the Department of Architecture and Urban Planning. A visiting professor in India, Japan and Sweden, Mr. Cortés has carried out architectural and urban planning projects for many historic city centres and has authored numerous publications on housing and urban planning. He has received official honours from the governments of Spain and Japan.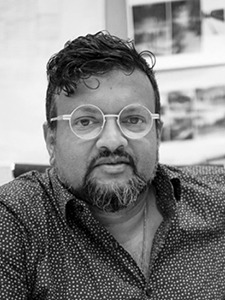 Secretary General
Rui Leao
Macao SAR China
Rui Leão is a practising architect and urban planner based in Macau. He founded the LBA Arquitectura e Planeamento studio in partnership with Carlotta Bruni, which undertakes projects in both Macau and China. He holds a PhD in Architecture and Urbanism from the Royal Melbourne Institute of Technology (RMIT). Among his best-known projects feature the redevelopment of Nam Van Square, which received an ARCASIA Gold Medal, and the design of the Sai Van Urban Park, which was awarded the AAM Gold Medal and a Mention of Excellence from ARCASIA. He also received a jury commendation from the UNESCO Asia-Pacific Heritage Awards in 2012 for the Reading Room of the Portuguese School of Macau. In 2022, he won the New Design in Heritage Contexts Award for the project M30 Integrated Electricity Supply and Garbage Collection Infrastructure. Leão has taught architecture at a number of renowned universities and has served as President of the International Council of Portuguese Speaking Architects (CIALP) as well as of Docomomo Macau.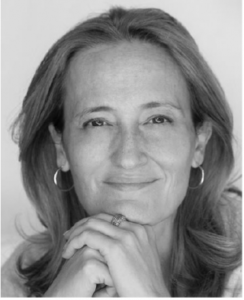 Region I Vice President
Teresa Táboas Veleiro
Spain
Teresa Taboas is a practicing architect, teacher and the author of several books on architecture. In addition to her professional activity in her own practice "Teresa Táboas Estudio de Arquitectura", she has held several public positions in the Galician government. She was the first woman to be elected President of the Galician Order of Architects (COAG) in 2003 and has been a member of the Spanish Higher Council of Architects (CSCAE) since 2005. She is a member of the "Urban Issues" and "Architecture and Sustainable Environment" Commissions of the Architects' Council of Europe (ACE) and since 2005 she has been co-leading the Working Group on Social Housing. Ms. Taboas has been an honorary member of the Federation of Associations of Architects of the Mexican Republic (FCARM) since 2018.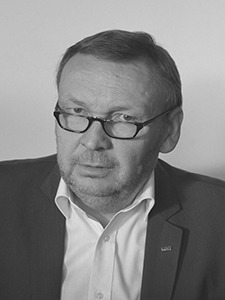 Region II Vice President
Jerzy Grochulski
Poland
Jerzy Grochulski is a professor at the Warsaw University of Technology, where he is Vice-Dean of the Architecture Department. For over twenty years,he was partner and director of the PRO-ARTE11 architectural studio, specialising in sports facilities, schools, public and residential buildings and places of worship. He is currently a partner of the architectural studio NM Architekci. He has participated at numerous competitions as a jury member or competitor, and has been both the Polish delegate at the Architects' Council of Europe (ACE) from 1998-2012 and Co-director of the ICC since 2014. He has also served as President, Secretary General and Vice-President of the Association of Polish Architects (SARP).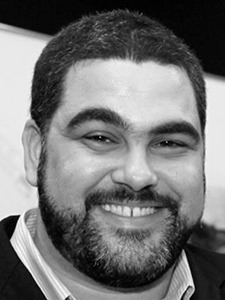 Region III Vice President
Nivaldo Andrade
Brazil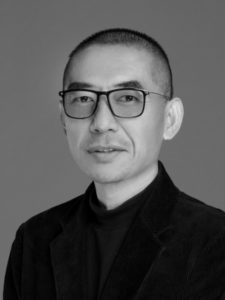 Region IV Vice President
Zhang Li
China
Zhang Li is the Dean / Professor of Architecture in the School of Architecture, Vice Principal in THADI, Tsinghua University, China. He also leads the award-winning design studio Atelier TeamMinus in Beijing. He is a currently a standing board member of the Architectural Society of China and the Editor-in-Chief of the Chinese magazine World Architecture. Zhang Li is the founder and main advocator of Urban Ergonomics, an inter-disciplinary domain focusing on human body and space, and the design of active urban spaces. His design works cover a wide range of scales, from urban designs, buildings to microcosm interventions. He is currently the Architect-in-Chief of Zhangjiakou Zone, and Shougang Big Air, both for Beijing 2022 Olympic Winter Games. Moreover, he is the curator of China Pavilion in Venice Architecture Biennale 2020[2021].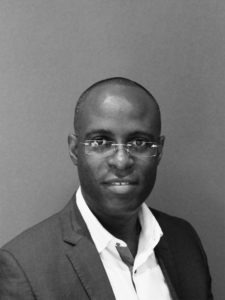 Region V Vice President
Vity Claude Nsalambi
Angola
Vity Claude Nsalambi is a graduate with honours and distinction from the UAN (University Agostinho Neto) in Angola, Studio Teacher, Lecturer and practising Architect in Angola (Office in Luanda - TOUCHÉ, LDA). He is also the Chairperson of Education Commission South & Continental Region of AUA (African Union of Architects) since 2018, Steering Committee Member of EDUCOM (Education Commission) - UNESCO-UIA since 2014, Member of the Education, CPD and Awards Commission - CIALP ("Conselho Internacional de Arquitectos de Língua Portuguesa") since 2018 and Vowel & Coordinator (Scientific issues) of the Angolan Institute of Architects - OA ("Ordem dos Arquitectos de Angola") since 2013. Mr. Nsalambi is committed to social inclusion matters and lead the work group for the Angolan Accessibility Law which was approved in 2016. As a world Citizen, communicating in five different languages, he believes that is possible to change the world in a balanced way through the education, in fully respect of the nature, with the objective of contributing positively, improving the quality of people life.