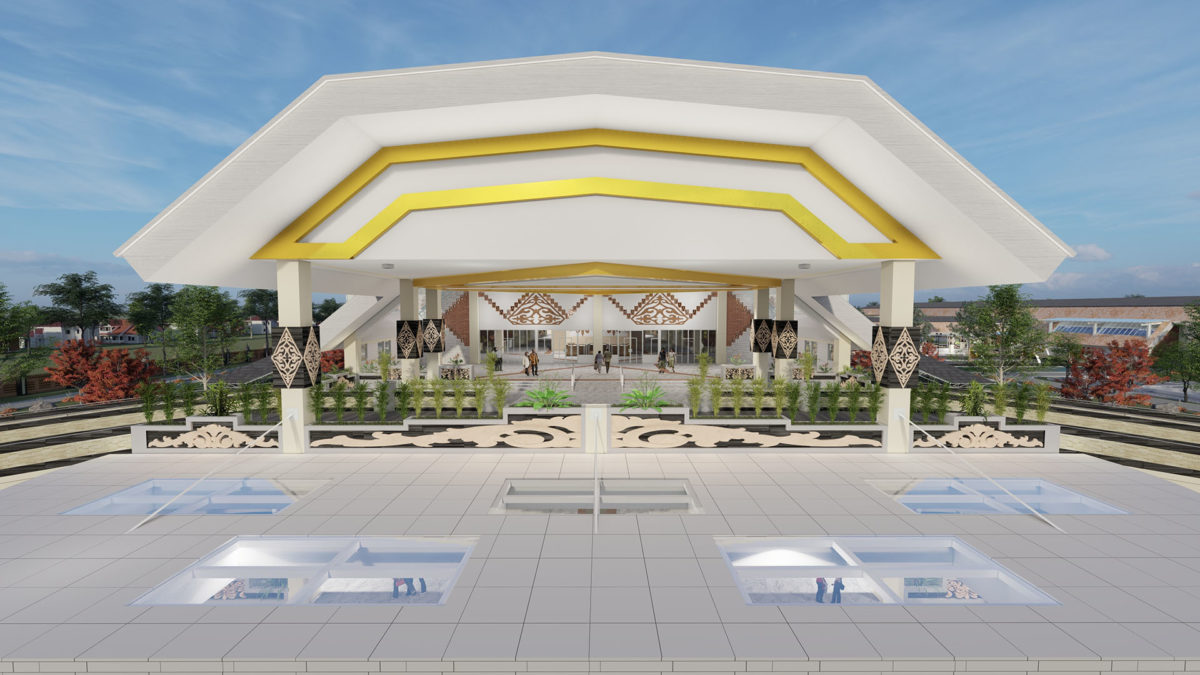 What we do
The UIA Indigenous Peoples Work Programme aims to foster and promote the value of design and architecture based on Indigenous Knowledge. The UIA Indigenous Peoples Work Programme will provide the global architectural community with the knowledge, skills, and resources to advocate for and work in collaboration with Indigenous communities for a better world for all.
How we do it
The UIA Indigenous Peoples Work Programme
Promotes awareness of the role of Indigenous Knowledges and architecture in enhancing people's quality of life;
Maintains a long-term, sustainable, mutually transformative, and innovative Network of Indigenous Architects, academics, and researchers around the world to generate solutions to challenges faced by Indigenous Peoples globally;
Fosters exchanges and organizes events such as International Indigenous Architecture and Design Symposium, seminars, competitions, webinars, workshops, conference, and other collaborative events focussed on Indigenous Peoples' issues and the role of architecture in achieving UN Sustainable Development Goals specific to Indigenous Peoples;
Organizes Indigenous Peoples Design Excellence Awards program focussed on recognizing design initiatives that sensitively and meaningfully address truth and reconciliation actions specific to the built environment in furtherance of the United Nations Declaration on the Rights of Indigenous Peoples (UNDRIP).
Partners to promote the implementation of Indigenous Peoples' rights (from architectural standpoint) by representing the global architectural community (UIA) at relevant UN forums and events – including the United Nations Permanent Forum on Indigenous Issues (UNPFII), the United Nations Indigenous Peoples' Partnership (UNIPP – comprising the United Nations Development Programme (UNDP), UNESCO, International Labour Organisation (ILO), Office of the High Commissioner for Human Rights (OHCHR), and other relevant civil societies.
Embraces the wisdom of Indigenous Elders and knowledge keepers globally, to implement recommendations from conferences, discussions forums, research, and publications – to encourage emerging insights that builds upon inspired Indigenous and traditional design knowledges to contribute to creating communities that look optimistically to a shared future.
Who we work with 
Indigenous Peoples Work Programme provides a platform that welcomes diversity of people, places, and practices, in safe, accepting and supporting ways. Within the context of Indigenous ways of knowing, doing and being, architecture is not separable from culture. To this end, the Work Programme will engage with anyone involved in Indigenous issues in the built environment – including Indigenous Rights-holders and non-Indigenous stakeholders, patrons, policy-makers, academics, students, architects and more broadly, the public.
The Work Programme's engagement approach will transpire within ethical space where all participants are afforded a voice and where all ideas hold worth. Protocols, led by Elders, Knowledge Holders and / or Programme leaders, will foster and ensure a climate of respect, inclusion, and inspiration.
Elisapeta Heta
New Zealand
Harriet Burdett-Moulton
Canada
Yee Wah Edward Leung
Hong Kong SAR China
Celestin Bha Avira
Congo - Kinshasa
Liévin Bisimwa Rukabya
Congo - Kinshasa
Camille Damien Kagheni Kahindo
Congo - Kinshasa
Jeanine Kawisa Katumbenda
Congo - Kinshasa
Victor Nima Lunienie
Congo - Kinshasa
Verlain Okala Safor
Congo - Kinshasa
Irene Doosuur Mngutyo
Nigeria
Erekpitan Ola-Adisa
Nigeria
Emmanuel Ssinabulya
Uganda