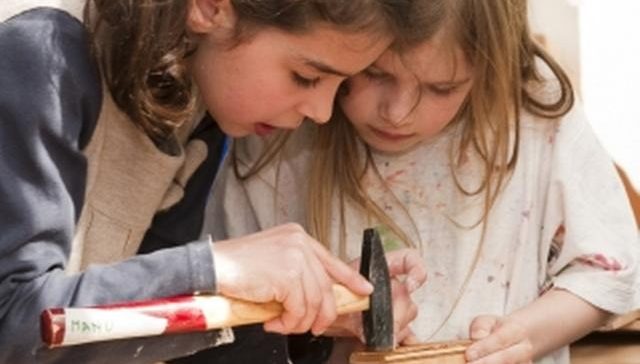 Architecture and Children
What we do
The UIA Architecture and Children Work Programme aims to raise awareness among children of the built environment, architecture, urbanism and sustainable development. Fostering their knowledge in these fields will ensure their development as responsible citizens, able to make their voices heard and influence the political, economic and social strategies that will shape their cities and their environment.
How we do it
The UIA Golden Cubes Awards – These triennial awards celebrate those preparing our children and young people to participate effectively in the creation and intelligent use of architecture that is humane, sustainable and respectful of its context. The awards are divided into fours categories: Schools, Institutions, Written and Audiovisual media.
UIA Built Environment Education Charter (BEE) – The UIA BEE Charter is designed to help architects and teachers all over the world to collaborate successfully. The Charter exists in English, French, Spanish, Italian, Japanese, Russian, Turkish and Finnish.
Knowledge sharing – the UIA Architecture & children WP Website is an international platform for professionals and BEE actors, providing architects and teachers with information, ideas, materials, tools and resources. You can also find out more about our news and events on the UIA Architecture and Children WP Facebook page.
Who we work with
Educators around the globe bringing architecture into their classrooms. The Programme's tools and resources are designed for teachers with a non-architectural background.
Carmela Lilia Cannarella
Italy
Cristina Llorente Roca
Spain
Sheyda Novruzzade
Azerbaijan
Magdalina Rajeva
Bulgaria
Damianos Abakoumkin
Greece
Krisztina Somogyi
Hungary
Anat Horowitz-Harel
Israel
Mina Nicoleta Sava
Romania
Nona S. Aznavuryan
Russia
Tezcan Karakus-Candan
Turkey
Ana Beatriz Goulart-de-Faria
Brazil
Rodrigo Mindlin Loeb
Brazil
Carolina Pizarro
Costa Rica
Bernarda Ycaza Davalos
Ecuador
Veronica Zambrano Morales
Mexico
Mohammad Faruk
Bangladesh
Tak Yin Lawrence Leung
Hong Kong SAR China
Yiu Lun Jason Tang
Hong Kong SAR China
Wai Chung Maggie Wu
Hong Kong SAR China
Shital Babu Acharya
Nepal
Hyun-Jong Kwon
South Korea
Mennat A. El-Husseiny
Egypt
Lise Isaro Katangulia
Rwanda
Malene Abildgaard
Tunisia