THE VASSILIS SGOUTAS PRIZE FOR IMPLEMENTED ARCHITECTURE SERVING THE IMPOVERISHED
​​Named after former UIA President Vassilis Sgoutas and attributed since 2008, the Vassilis Sgoutas Prize recognises ingenious and implemented architectural solutions serving the impoverished. 
Vassilis Sgoutas was born in Athens, Greece, in 1934. After graduating from Cape Town University, South Africa, he established his firm "Sgoutas Architects" in Athens in 1961. With a strong humanitarian stance, he has been particularly active in architecture underpinned by principles of environmentalism and accessibility for all. Sgoutas has implemented large scale projects in Greece and the Middle East, including public buildings, hospitals, rehabilitation centres, landscaping and urban design. 
He was awarded the Best Implemented Building Awards in Greece twice and the Presidential Medals of the AIA (USA) and FCARM (Mexico). His book « Journey with the Architects of the World », the fruit of a lifetime's experience in socially responsible architecture, was launched during the UIA World Congress of Architects in Seoul (2017). Sgoutas was President of the UIA and Honorary Fellow of the Architects Institutes of Australia, China, Japan, Kazakhstan, Korea, Mexico, Panama, Philippines, Russia, South Africa and the USA.
He was named Honorary President of the UIA in 2019 by the Extraordinary General Assembly that took place in Baku, Azerbaijan.
Nadia Tromp (South Africa)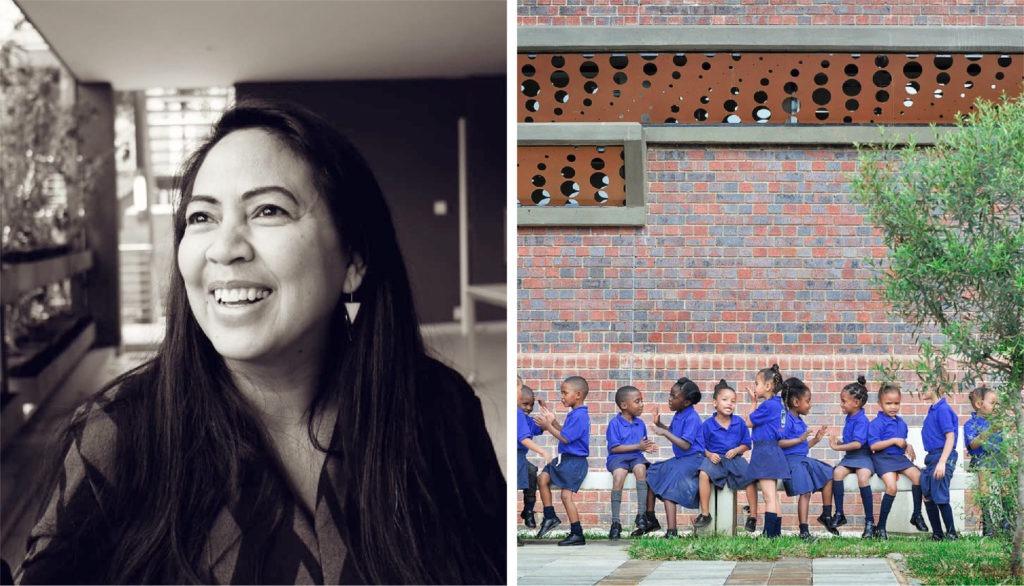 Nadia Tromp, for her deep sense of social commitment grounded in pragmatic and simple design solutions, which foster human dignity and community engagement.
Image: Westbury Clinic Project, Johannesburg, South Africa (2017).
David Kaunitz and Ka Wai Yeung (Australia)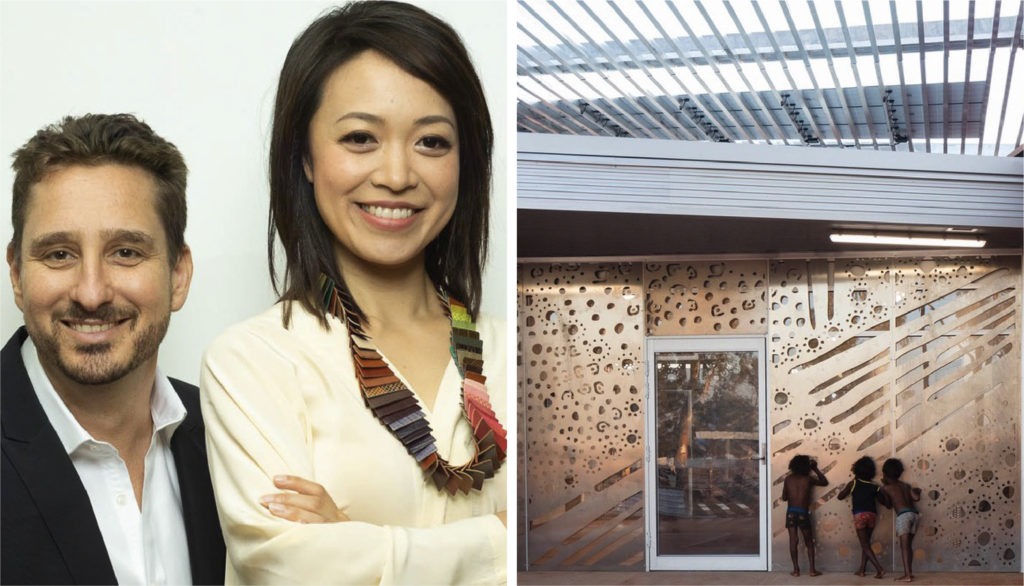 David Kaunitz and Ka Wai Yeung, for their profound commitment to innovative design and sustainable construction, implemented with local participation. 
Image: Biripi Clinic, New South Wales, Australia (2017).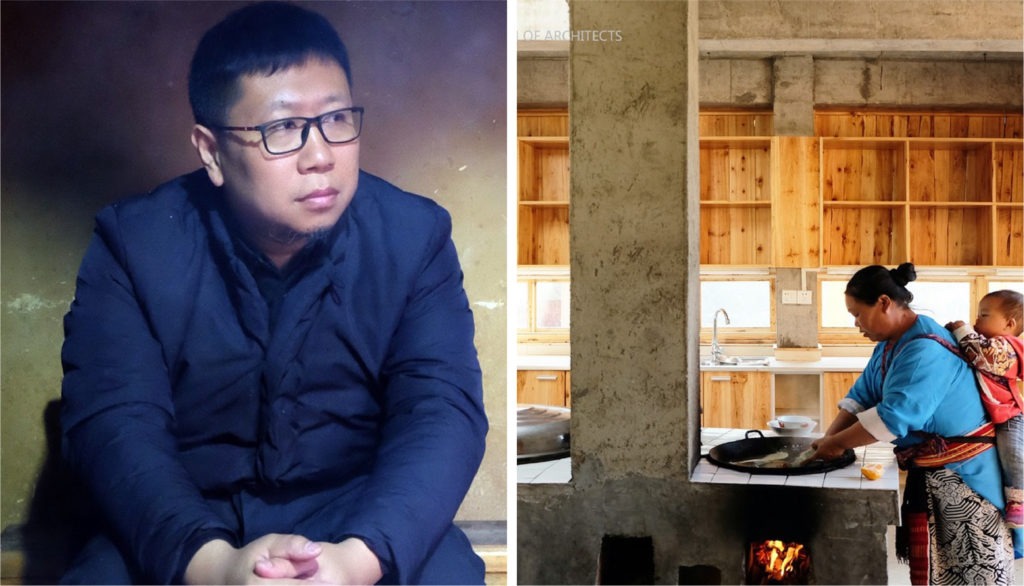 Jiansong Lu whose pragmatic and elegant approach to modern architectural technology has improved the quality of life for members of China's Huayao tribe, an ethnic minority living in the Xuefeng Mountains in Hunan Province, China.
Image: Kitchen of Family 1, part of poverty alleviation projects, Hunan Province, China (2013-2021).
The jury further attributed two honourable mentions:
Indian architect Brinda Somaya's architecture, conservation and restoration centred on her philosophy that "the Architect's role is that of guardian;" and
The Polish team, Biuro Projektów Lewicki Łatak, which creates spaces that include people with physical handicaps and facilitate life for them in a way which is both thoughtful and practical.
2017 – Hoang Thuc Hao (Viêt Nam)
2014 – Arquitectos sin Fronteras – España (Spain) and Architectes de l'Urgence (France) Mentions to Kunlé Adeyemi (Nigeria), TYIN Tegnestue Architects (Norway), Carin Smuts (South Africa) and Anna Rubbo (Australia).
2011 – Carola Fabrizio (Italy); Carlos Gonzalez Lobo (Mexico); Mentions Alexander Kuptsov (Russia), Savage + Dodd (South Africa), Francis Kéré (Germany), Ideal Space Studio (China)
2008 – Collective: Paul Pholeros/ HealthHabitat (Australia); Individual Hany Hassan (Egypt); Mentions: Richard Dobson (South Africa), Rodney Harber (South Africa), & Brinda Somaya (India)