World Capital of Architecture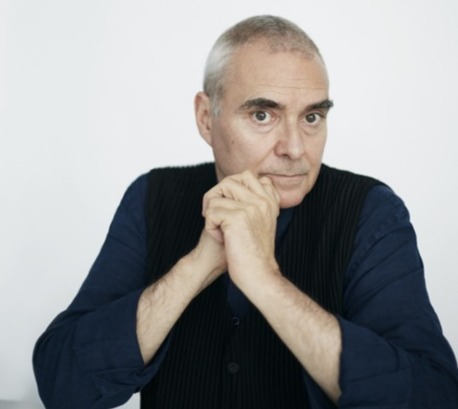 Dominique Perrault: Dominique Perrault Architecture
A French architect and founder of Dominique Perrault Architecture in Paris, France, he gained international recognition after winning the competition for the Bibliothèque Nationale de France, for which he received the Mies van der Rohe Prize in 1997. In honour of his achievements, Perrault was awarded the Gold Medal by the French Academy of Architecture in 2010 and the Japan Art Association's Praemium Imperiale Prize for Architecture in 2015. Perrault is a professor at the Ecole Polytechnique Fédérale of Lausanne (Switzerland), and lectures widely in France and abroad. In honour of his achievements, Perrault was awarded the Gold Medal by the French Academy of Architecture in 2010 and the Japan Art Association's Praemium Imperiale Prize for Architecture in 2015.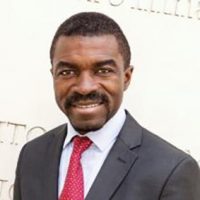 Lazare Eloundou Assomo: Director of World Heritage, UNESCO
A graduate in architecture and in urban planning, Mr. Assomo is an architecture conservationist and town planner, specialising in earthen architecture and cultural heritage. He has held various positions within UNESCO, having been Deputy Director at the World Heritage Center, UNESCO Head of Office and Representative in Mali mainly responsible for coordinating UNESCO's actions to protect Mali's cultural heritage and ancient manuscripts and Director of Culture and Emergencies at UNESCO's Culture Sector in charge of the protection and safeguard of cultural heritage against its different threats. He is the author of the book African World Heritage: A Remarkable Diversity, which was published by UNESCO in 2012. He was appointed Director of World Heritage in December 2021.
Youmna Tabet: Associate Project Officer, World Heritage Centre, UNESCO
Youmna Tabet is Associate Project Officer at the Arab States Unit of the UNESCO's World Heritage Centre, where she works on the safeguarding of World Heritage during conflicts, as well as post-conflict restoration and reconstruction challenges, with a focus on Syria and Iraq. She is also involved in work related to the preservation and revitalisation of the Casbah of Algiers (Algeria). She is co-editor of the book "Five years of Conflicts: the State of Cultural Heritage in the Ancient City of Aleppo" which was published by UNESCO in 2018. Tabet worked as an architect in Lebanon and France before specialising in heritage protection and preservation and joining UNESCO in 2008.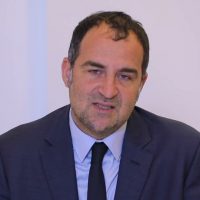 Karim Hendili: Head of Culture, UNESCO Office for the Maghreb
Karim Hendili is an architect and holds a Masters in urban and architectural heritage conservation. He has been working at UNESCO since 2002, focusing on capacity building on the principles of the World Heritage Convention as well as working on the safeguarding of cultural heritage in countries in conflict situations (Iraq, Libya, Syria and Yemen). Since 2017, Hendili has been Head of the Culture programme at the UNESCO Office for the Maghreb (based in Rabat, Morocco), mainly dealing with the development of cultural policies, the integration of culture within urban development strategies, the promotion of cultural industries, the prevention of the intentional destruction and safeguarding of intangible cultural heritage.
Zhang Li: UIA Council Member & Dean/Professor of Architecture
Zhang Li is the Dean / Professor of Architecture in the School of Architecture, Vice Principal in THADI, Tsinghua University, China. He also leads the award-winning design studio Atelier TeamMinus in Beijing. He is a currently a standing board member of the Architectural Society of China, UIA Council Member and the Editor-in-Chief of the Chinese magazine World Architecture. Zhang Li is the founder and main advocator of Urban Ergonomics, an inter-disciplinary domain focusing on human body and space, and the design of active urban spaces. His design works cover a wide range of scales, from urban designs, buildings to microcosm interventions. He is currently the Architect-in-Chief of Zhangjiakou Zone, and Shougang Big Air, both for Beijing 2022 Olympic Winter Games. Moreover, he is the curator of China Pavilion in Venice Architecture Biennale 2020[2021].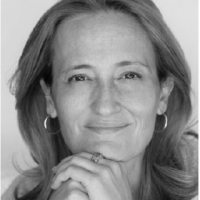 Teresa Taboas Veleiro: UIA Council Member & Founder, Teresa Táboas Estudio de Arquitectura
Teresa Taboas is a practicing architect, teacher and the author of several books on architecture. In addition to her professional activity in her own practice "Teresa Táboas Estudio de Arquitectura", she has held several public positions in the Galician government. She was the first woman to be elected President of the Galician Order of Architects (COAG) in 2003 and has been a member of the Spanish Higher Council of Architects (CSCAE) since 2005. She is a member of the "Urban Issues" and "Architecture and Sustainable Environment" Commissions of the Architects' Council of Europe (ACE) and since 2005 she has been co-leading the Working Group on Social Housing. Ms. Taboas has been an honorary member of the Federation of Associations of Architects of the Mexican Republic (FCARM) since 2018.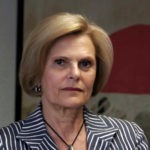 Sara Topelson de Grinberg: UIA Past President &Co-founder, Grinberg & Topelson architecture
Sara Topelson de Grinberg was the first female president of the UIA (1996 - 1999). She qualified as an architect on graduating from the Universidad Nacional Autónoma de México (UNAM). She and her husband, José Grinberg, founded the Grinberg & Topelson architecture firm, through which Topelson has led projects in the fields of urban planning, industry, education, culture, residential and low-income housing. In addition to her private practice, Topelson was a professor at the Universidad Anahuac, where she conducted workshops in urban planning and design, as well as the history of architecture. In honour of her contributions as a professor, she was awarded the university's medal for academic excellence. Among various other high level positions in state institutions for urban planning and heritage conservation, Topelson was Vice Minister for Urban Planning and Territorial Management at the Ministry of Social Development.
UNESCO and the UIA launched the World Capital of Architecture initiative to highlight the key role of architecture, city planning, and culture in shaping urban identity and sustainable urban development. Every three years, the city designated as World Capital of Architecture becomes a global forum at the forefront of discussions on contemporary urban planning and architectural issues.
After receiving the candidacies of the cities to host and organise the UIA World Congress and General Assembly, the Joint UNESCO-UIA Committee preselects a maximum of three cities, one of which will subsequently be designated as the World Capital of Architecture for a period of one year.