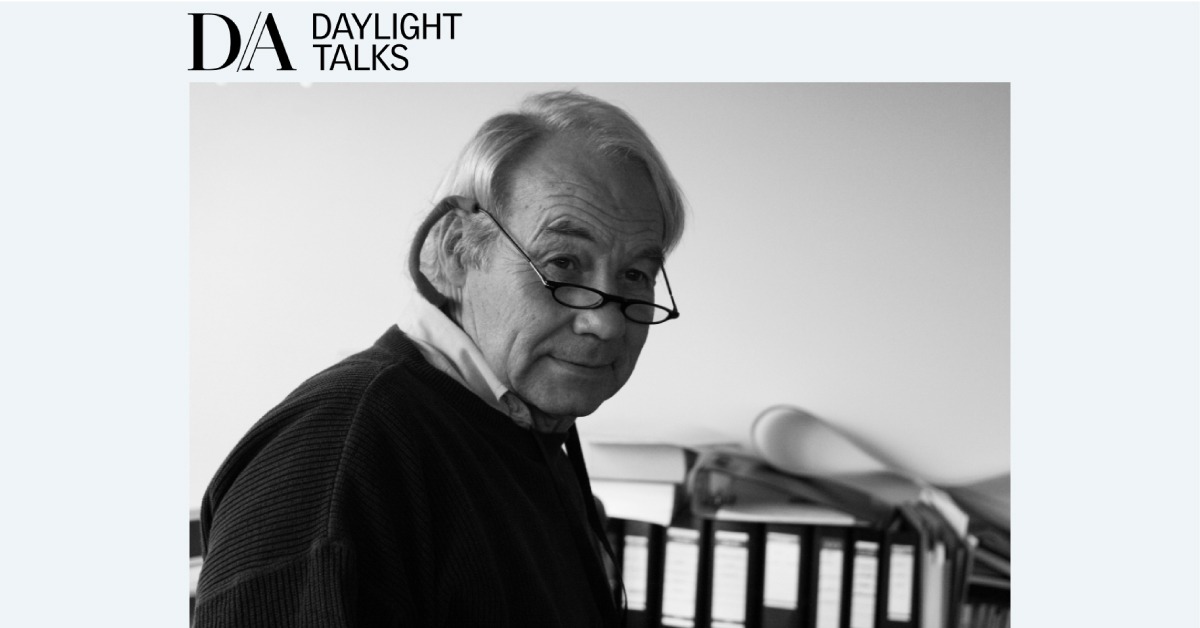 Daylight Talk by Per Olaf Fjeld
The Oslo School of Architecture and Design (AHO) presents a talk by professor emeritus Per Olaf Fjeld "Rethinking Relationships / Changing Perspectives" as part of the Daylight Talks 2023 series. The talk is presented by architect and associate professor Kathrine Næss.
About Per Olaf Fjeld
Per Olaf Fjeld is professor emeritus at The Oslo School of Architecture and Design where he taught for many years and was rector for two terms. At present, he runs a small studio with his wife Emily Randall Fjeld. He received a master's degree in Louis I. Kahn's masterclass studio at the University of Pennsylvania, 1972-73, and undertook research at the Louis I Kahn Archives on a Fulbright-Hays grant in 1984-5. He participated in The International Laboratory of Architecture and Urban Design (ILAUD) for 18 years and he served as the president of the European Association of Architectural Education (EAAE) for three years.
Daylight Talks is a series of free, online video lectures curated by Daylight and Architecture and organised in partnership with prominent architectural schools around the world. The talks present exciting architects and educators that are working consciously with daylight in their projects or educational programs.
'Daylight Talks´ is organised by the VELUX Group in collaboration with individual schools of architecture and they are endorsed by the International Union of Architects (UIA) and the European Association for Architectural Education (EAAE).