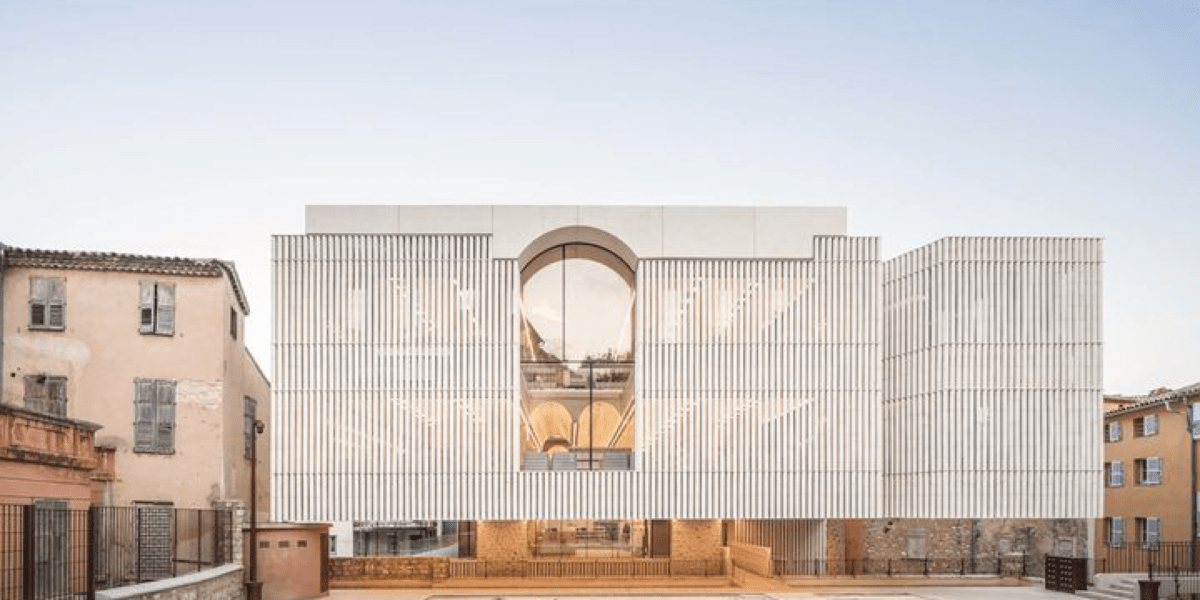 EQUERRE D'ARGENT AWARD 2022
The Equerre d'Argent Award has been awarded to French Architectural firms Ivry Serres Architecture and Beaudouin Architects for their design of The Charles-Nègre Multimedia Library in Grasse, France.
The jury, chaired by Jacques Lucan Architect and former editor-in-chief of AMC, stated that the "mastery of the built forms and the atmosphere manage to awaken a neighborhood" and that the building is "distinguished by it's timeless and poetic style that reshapes the urban space around an Italian like Piazza".
The Architects of the Charles-Nègre Multimedia Library said that the main objective was to "build a space that fits in with the heritage of the city of Grasse while being clearly identifiable as a public space open to everyone".
The award is organised by French media groups Le Moniteur and AMC
Other categories that received awards were:
Housing –  100 social housing units and a school – Paris 13th arrondissement
Client: Paris Habitat OPH
Architects: Nicolas Reymond Architecture & Urbanisme and Michel Guthmann & Associés
Culture, Youth & Sport – the Alice-Guy school complex – Nantes, Loire-Atlantique
Client – City of Nantes/Nantes Métropole
Architects – Raum
Places of Activity – the new headquarters of the AP-HP, Saint-Antoine Hospital, – Paris 12th arrondissement
Client – Assistance publique-Hôpitaux de Paris
Architects – Chartier-Dalix
Public spaces and landscaping – Suzanne-Lenglen sports garden – Bordeaux, Gironde
Client – EPA Bordeaux Euratlantique, Artelia (AMO)
Architects – TVK, lead architect; Pascal Cribier and Patrick Ecoutin, landscape architects
First project prize –  the pedestrian bridge – Brides-les-Bains, Savoie
Client: municipality of Brides-les-Bains
Architects: Nu Architecture & Engineering   Special mention from the jury for the 2022
Special mention from the Jury – the nursery school – Vendegies-sur-Ecaillon, Nord
Client : commune of Vendegies-sur-Ecaillon
Architects : Studio Rijsel