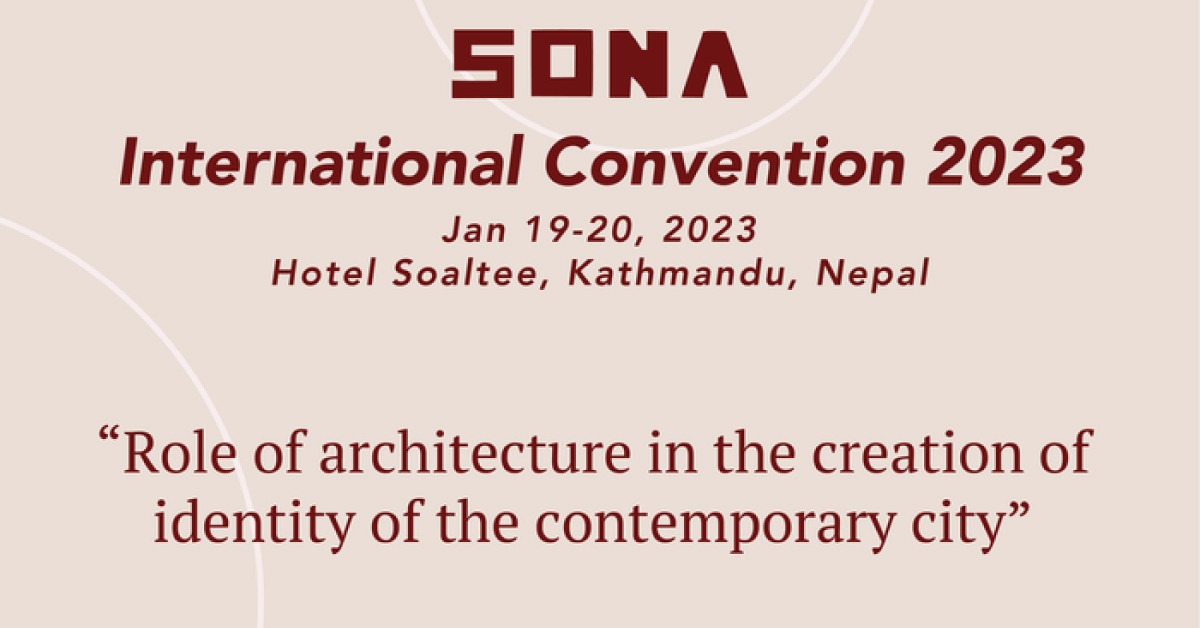 SONA INTERNATIONAL CONVENTION
The Society of Nepalese Architects (SONA) Annual Convention took place on 19-20 January 2023 in Kathmandu, Nepal. UIA President José Luis Cortés, Secretary General Pei Ing Tan, Region IV VP Ishtiaque Zahir & Council Member Anju Pradhan represented the Union at the event.
With the theme "Role of architecture in the creation of the identity of the contemporary city", the convention featured speeches of a number of high-ranking dignitaries with the Chief Guest being Hon. Dr. Baburam Bhattarai, Former Prime Minister of the Republic of Nepal.
This was followed by a series of talks based on the event's theme with the main issues being:
The identity of traditional and modern urban spaces

The role of architecture in defining the identity of the city

Sustainability of the traditional building technology in the urban context