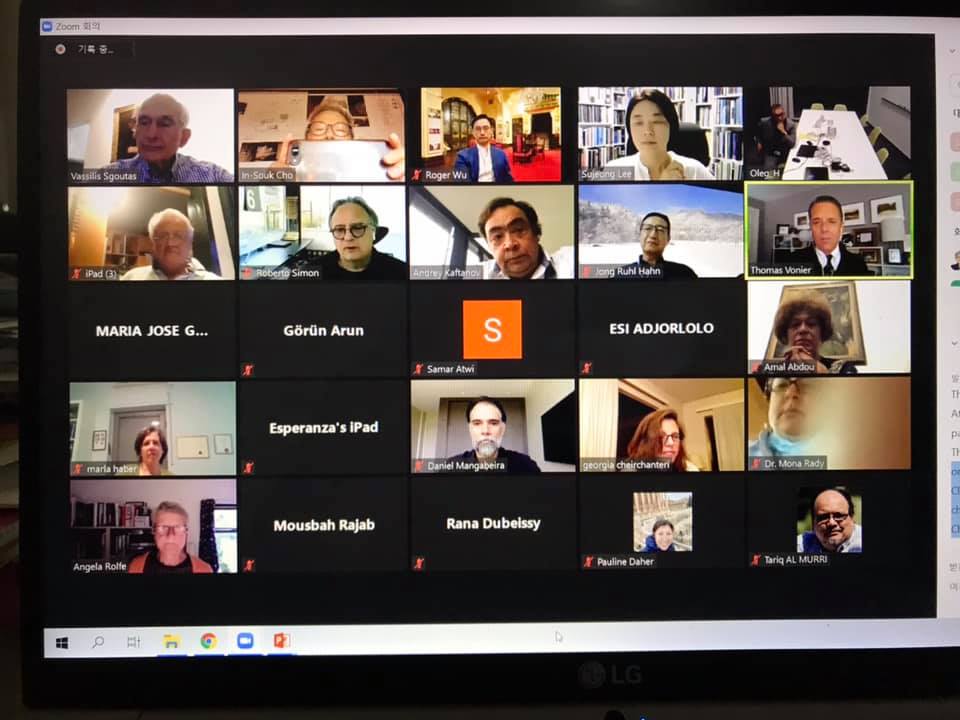 UIA HERITAGE & CULTURAL IDENTITY WORK PROGRAMME WEBINAR
The UIA Work Programme Heritage and Cultural Identity, led by Co-Directors In-Souk Cho (Korea) and Rizvan Bayaramov (Azerbaijan) organised its first webinar on 6 October 2020 on "Adaptive Re-Use of Heritage in a Changing World."
The event was well within the framework of the WP's mission to promote the conservation of existing and future architectural heritage and cultural sites, to engage in questions around sustainable urban development, rehabilitation and renovation and to pioneer clear international standards for conservation.
The online event opened with statements by UIA President Thomas Vonier followed by UIA Vice-Presidents Nikos Fintikakis (Region II, Greece), Roberto Simon (Region III, Brazil), and Jong Ruhl Hahn (Region IV, Korea).
Jad Tabet, President of the Order of Lebanese Engineers and Architects, the UIA's Lebanese national section, addressed the timely subject of "Reconstructing Beirut neighborhoods".  Brazilian architect Daniel Mangabeira da Vinha followed with a case study on the "Destruction of Modern Architecture in Brasilia" and Hong Kong architect Roger Wu presented "Genius Loci: the Haw Par Ethos."
The event concluded with a brief discussion.
See a recording of the webinar on the UIA's YouTube channel