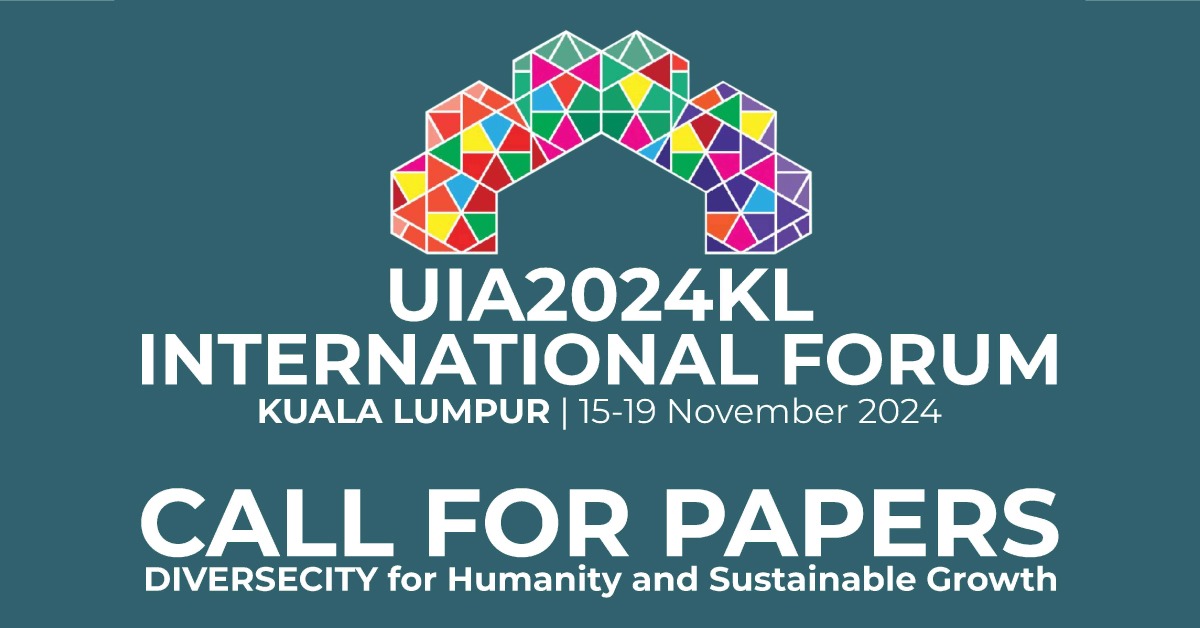 UIA2024KL Call for papers
The UIA 2024 International Forum has extended the deadline of the call for papers to 31 December 2023.
The UIA2024KL forum invites scholars, researchers, academia, practitioners and policy makers to submit papers to be presented at the forum to invigorate and discuss the future direction for humanity and sustainable growth.Papers should be written in English and be submitted with a maximum of 300 words abstract. The full paper should not exceed 7,000 words.
Paper submissions will be reviewed by the peer-review committee composed of experienced researchers, academia and practitioners.
Key dates:
01 July 2023: Open call for papers submission;
31 December 2023: Deadline for abstract submission;
31 January 2024: Notification of abstract acceptance;
30 April 2024: Deadline for Full Paper submission with abstract;
31 May 2024: Notification of Acceptance / Authors receive feedbacks;
30 June 2024: Deadline for authors to submit revised papers if required by peer reviewers;
31 August 2024: Final paper submission by authors;
15 – 19 November 2024: Presentation of Paper at the UIA International Forum 2024 in Kuala Lumpur.