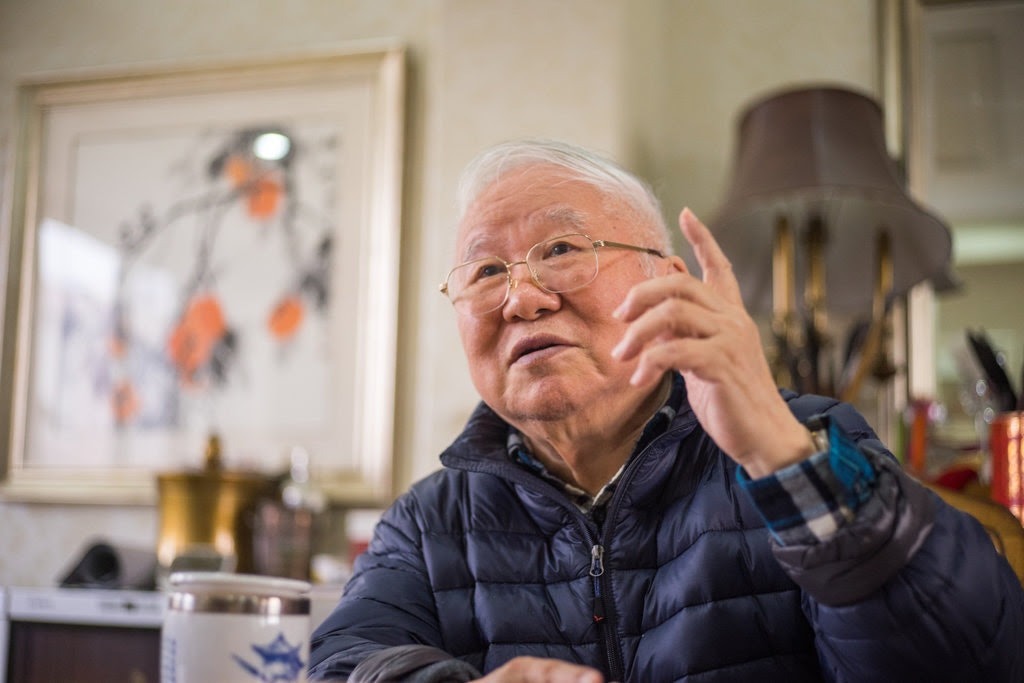 Wu Liangyong is a Chinese architect and urban planner and past Vice-President of the International Union of Architects (UIA) and of the Architectural Society of China. Among many other achievements, he led the architectural team for the 2008 summer Olympics in Beijing and, alongside Professor Liang Sicheng, founded the Tsinghua University Faculty of Architecture in 1946. His academic career at the university spans 70 years. In 1996, Wu Liangyong was awarded the UIA Jean Tschumi Prize for his outstanding contribution to architectural education. 
What brought you to architecture?
Since my childhood, I have been fond of art and painting and have had a natural love for architecture. What's more, I was born and grew up in the war years. I experienced the pain of leaving my ancestral home and being displaced; I witnessed the loss of my homeland and the decline of the physical environment. All of these factors inspired in me an earnest desire to rebuild my home. Naturally, in 1940, I entered the Department of Architecture of Central University in Chongqing, with the post-war reconstruction in mind.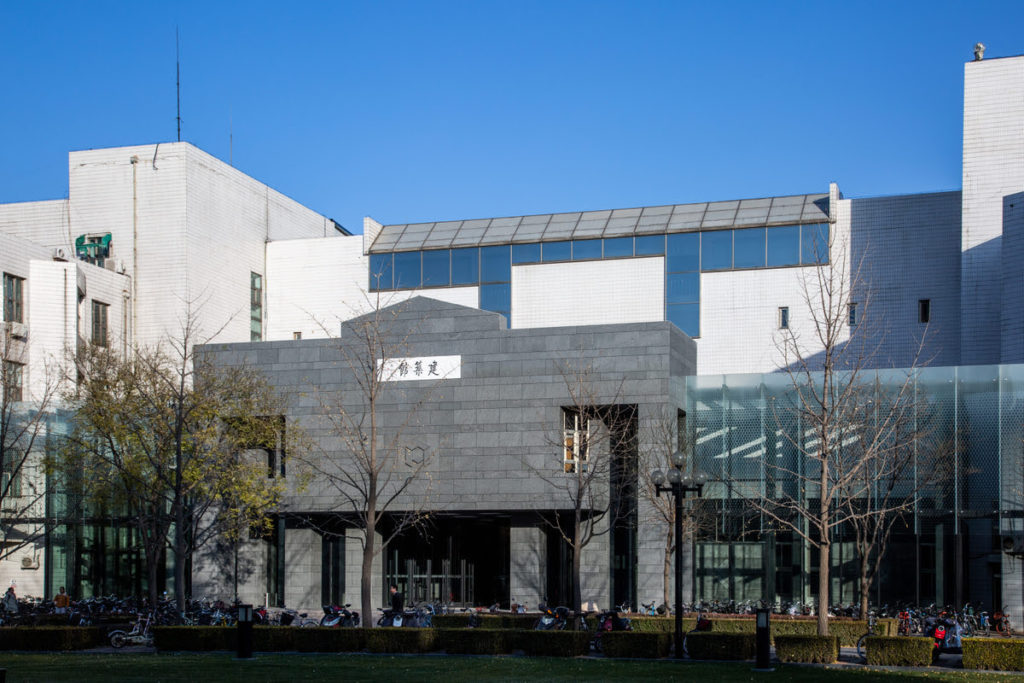 Tsinghua University School of Architecture, Beijing (China), founded by Liang Sicheng and Wu Liangyong in 1946,  photo by ©YIN Chuan and SUN Yueqi
What inspired you to turn to teaching?
When I returned to Nanjing from the frontline of the War of Resistance Against Japan in 1945, Professor Liang Sicheng came to me. He was already a famous scholar and invited me to work with him on "A Pictorial History of Chinese Architecture" and the protection of cultural relics in wartime. At that time, he was planning to develop the Department of Architecture in Tsinghua University, and invited me to work as a teaching assistant to help him establish the department.  I had always wanted to pursue an academic career, so I was overjoyed at this appointment. Without even thinking twice, I agreed to it immediately. It was with this appointment that I began my teaching career at Tsinghua University, which would continue over more than 70 years.
Can you describe some of the highlights of your career?
It has been more than 30 years since I set up the Institute of Architecture and Urban Studies at Tsinghua University in 1984, after I quit my administrative job. These 30 years can be said to be the "golden age" in my life when I made a march towards science. It was in these 30 years that architecture in the broad sense and human settlement environment science were proposed, Ju'er Hutong was completed and won awards, and several important scientific research projects were promoted [Ju'er Hutong (Chrysanthemum Lane) is a neighbourhood in Beijing's Old City rehabilitated by Professor Wu]. The close association with the UIA also occurred during this period. Receiving the 2011 National Highest Science and Technology Award can be said to be an affirmation of this phase of work.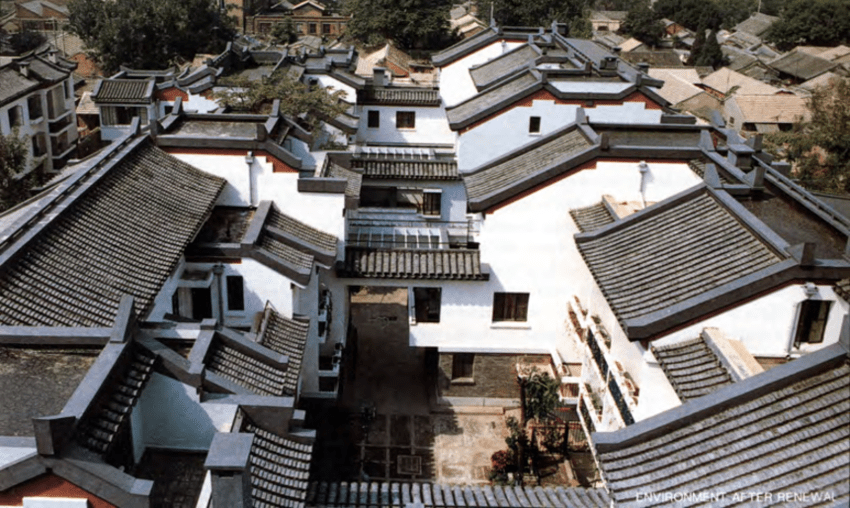 Ju'er Hutong (Chrysanthemum Lane), Beijing (China)
What role should architecture play in today's world?
Looking back at history, the development of a nation has always been accompanied by beautiful human settlements. I once put forward in the UIA Beijing Charter that "a better human settlement and a better human society should be created together", which means that the goal of human settlement construction and social progress would be gradually unified. The construction of various facilities all stems from the basic requirements of a beautiful human settlement and a harmonious society. It is the mission of contemporary architects to create a livable human settlement and orderly space with people as the center and a better life as the goal.