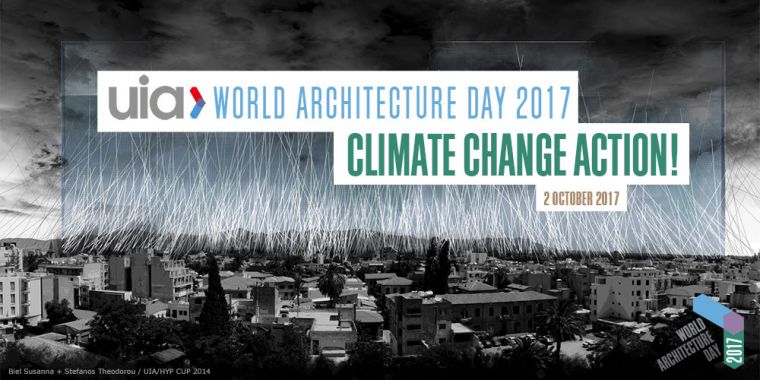 Climate Change Action!
2017
WORLD ARCHITECTURE DAY
The President of the International Union of Architects (UIA), Thomas Vonier, has issued a statement on the occasion of World Architecture Day (WAD) 2017.
There he confirms and explains the meaning behind the chosen theme, "Climate Change Action!",  an issue around which all architects should rally without hesitation, since they have a fundamental role to play. With this declaration, Thomas Vonier launches a call to action, for the planet and for humanity.
This message accompanies another vital question, that of the World Habitat Day, 2 October 2017, the theme of which is "Housing Policies: Affordable Housing." UN Habitat indeed outlines intersecting goals also requiring universal mobilisation, such as safe and healthy environment, the improvement urban planning or the necessity of developing sustainable energy and transport.
To find out more about the 2017 theme chosen by UN Habitat, please visit: www.un.org/en/events/habitatday/index.shtml