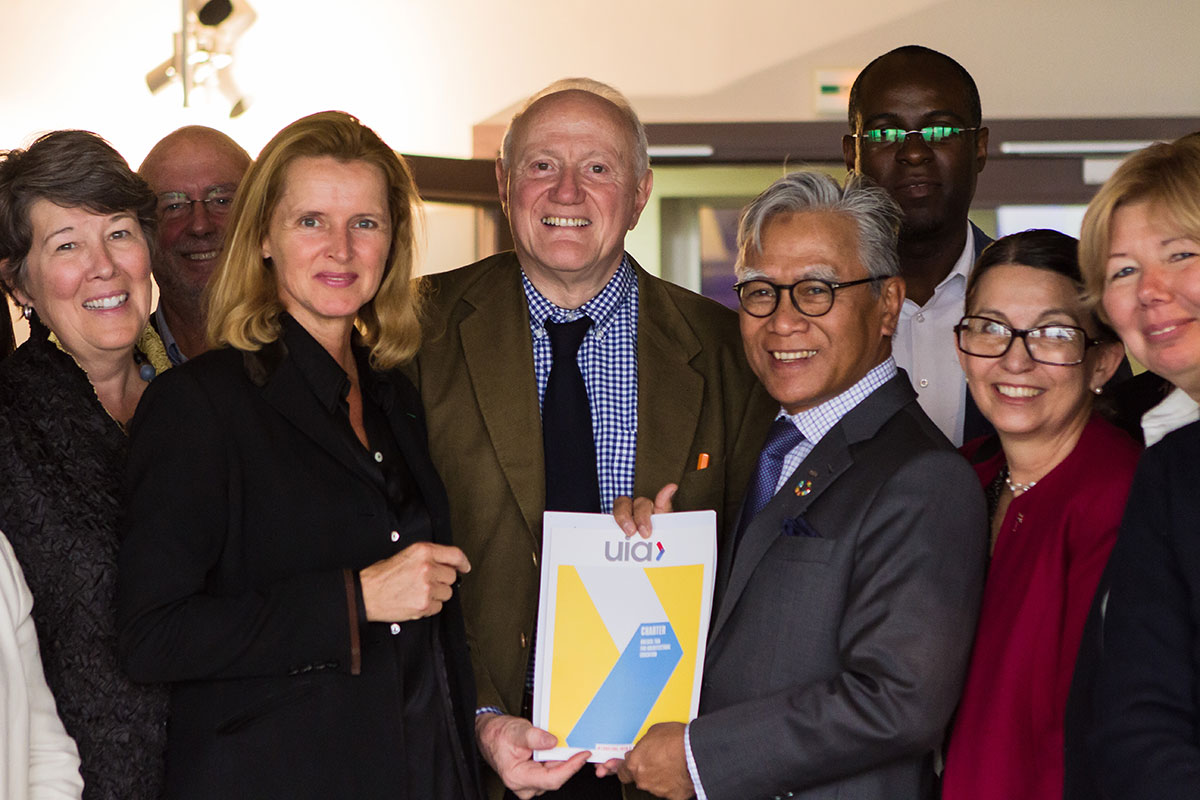 20TH ANNIVERSARY OF THE UNESCO-UIA CHARTER FOR EDUCATIONAL EDUCATION
The UIA Education Commission met in Paris on 24 and 25 October 2016. Alongside the working meetings, a reception took place in the UIA Secretariat's headquarters in Paris to celebrate the 20th anniversary of the UNESCO-UIA Charter for Architectural Education. Francesco Bandarin, UNESCO Assistant Director-General for Culture was present. On this occasion, Esa Mohamed, UIA President and Fabian Llisterri, Treasurer, presented a new UNESCO-UIA cooperative project.
The UNESCO-UIA Charter on architectural education, elaborated in 1996, outlines a series of guidelines aimed at ensuring that young architects are capable of meeting the professional, social and cultural challenges of the modern world.
This document is available in 6 languages (English, French, Spanish, Russian, Portugese and German).