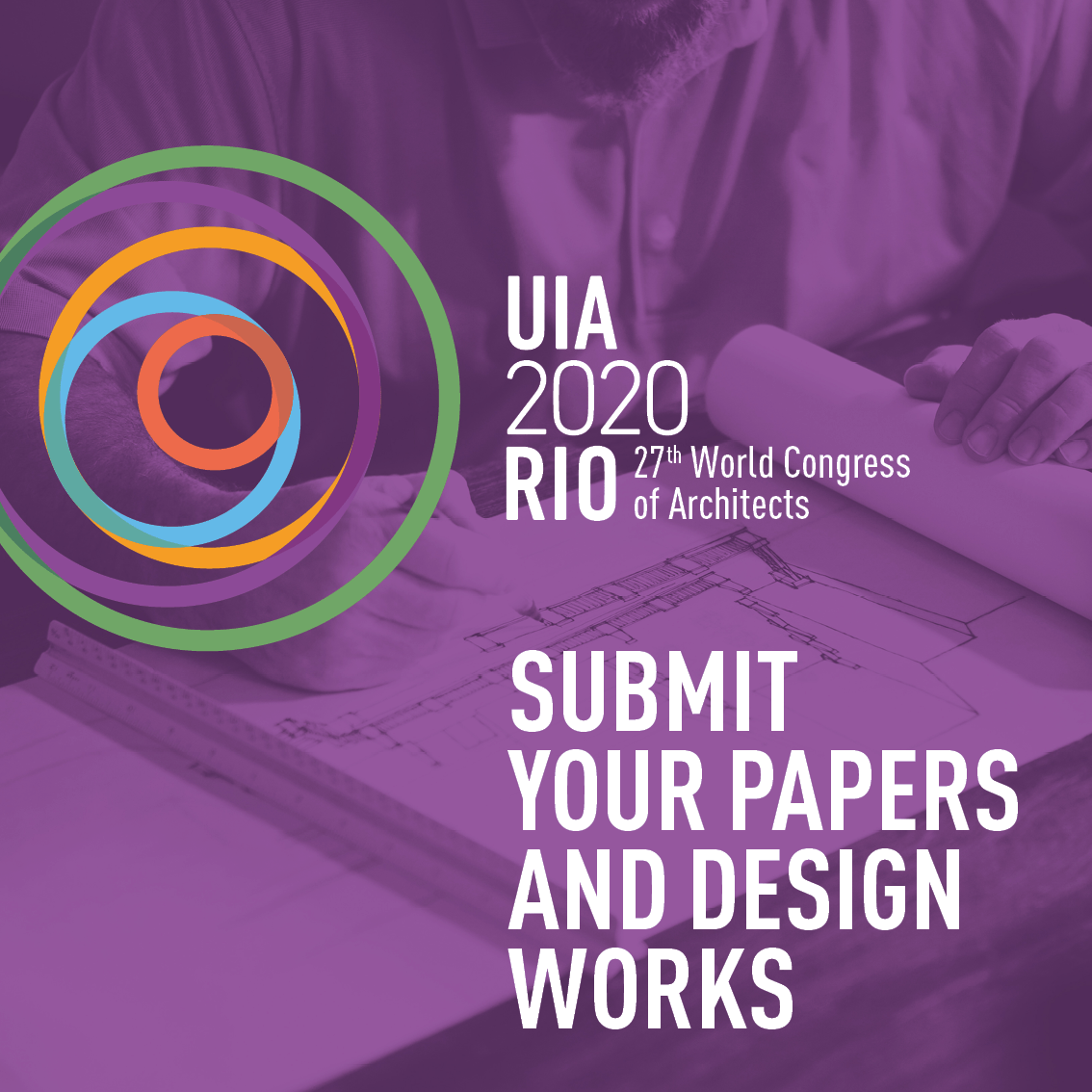 CALL FOR PAPERS AND PROJECTS – RIO2020UIA
Architects from every continent will have the opportunity to show their works on the biggest event of global architecture, RIO2020UIA, happening in a year in Rio de Janeiro, from the 19th to the 23rd of July 2020.
The 27th World Congress of Architects is calling on professionals from the areas of architecture, urbanism, landscaping and urban planning to submit their papers and design works. The proposals must make a meaning contribution to the theme "All the worlds. Just one world. Architecture 21" and can be submitted on the official congress website.
It is a unique chance to present and share ideas with specialists and leaders, contribute to the debate about contemporary urban conditions and propose solutions for fairer and more sustainable and dynamic cities.