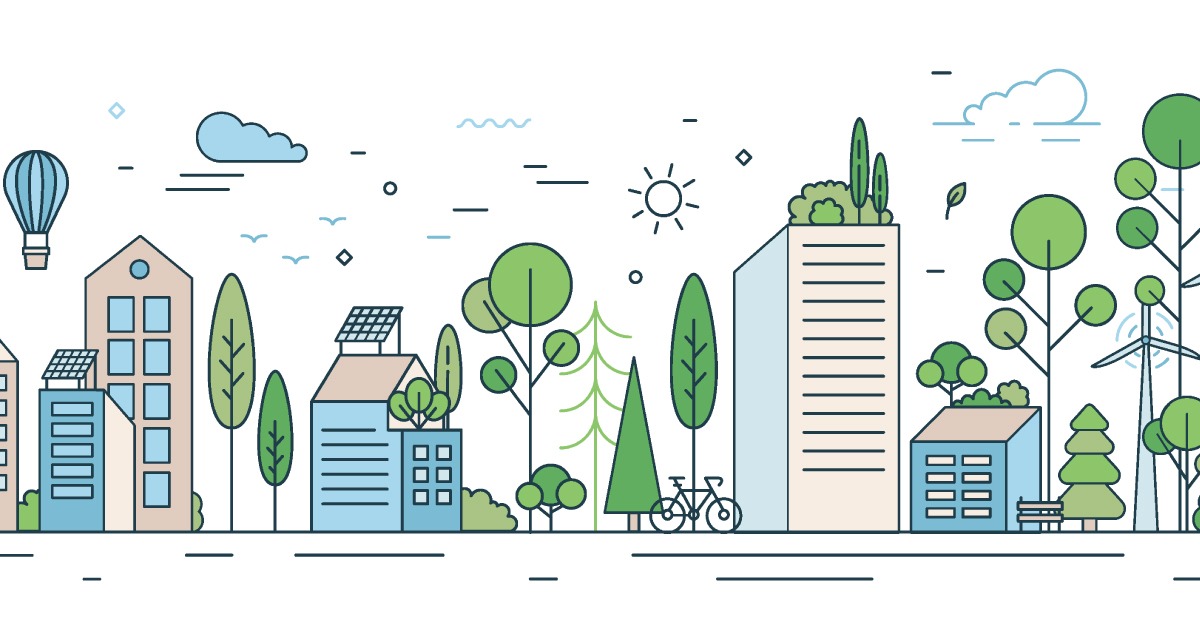 COMMUNITY ARCHITECTURE & HUMAN RIGHTS
Sustainable Housing for Resilient Communities: the impact on our environment
Wednesday 15 March 2023 | 14:00-16:00 CET
The UIA Work Programme on Community Architecture and Human Rights (CA + HR) focuses on UN SDG 11: "Sustainable Cities", the objectives for which include providing safe and affordable housing, fostering inclusive and sustainable urbanisation, protecting the world's cultural and natural heritage as well as ensuring access to safe, inclusive green and public spaces.
During the most recent period punctuated by continuous crises, from sanitary and environmental to fiscal, energetic, and social, communities around the globe have been required to be resilient to meet daily needs. But it is important that long-term sustainability goals not be compromised by short-term urgency as our communities' struggle for survival. Short term and long-term objectives will require a new set of principles, methods, and tools, which are complementary and not exclusive to one another.
Considering the above, CA + HR, focuses on the issue of housing policies and projects' environmental impact as a key to addressing this holistic agenda and invites a set of prominent speakers to share their regional and local experiences with confronting current challenges and sharing innovative out-of-the-box ideas and projects. The webinar hosts a lively and much needed dialogue, mapping the field and balancing the need for tactical immediate action with long-term strategic planning. Sharing Constantinos Doxiadis's early call for new scientific and creative common ground between Ekistics, the holistic study of human settlements, and Ecology, and the agendas that have been developing so far, especially in the context of international cooperation and regional initiatives, the intention is to stimulate an inclusive and forward-thinking discussion on harmonising local action with global priorities and risks.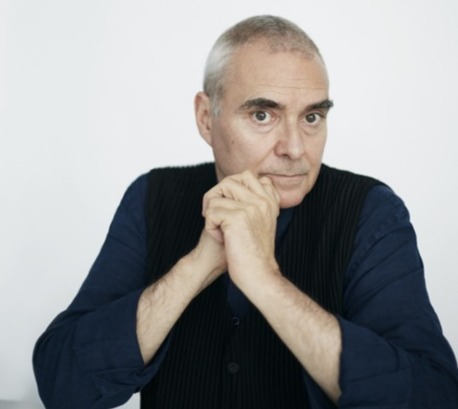 Dominique Perrault: Dominique Perrault Architecture
A French architect and founder of Dominique Perrault Architecture in Paris, France, he gained international recognition after winning the competition for the Bibliothèque Nationale de France, for which he received the Mies van der Rohe Prize in 1997. In honour of his achievements, Perrault was awarded the Gold Medal by the French Academy of Architecture in 2010 and the Japan Art Association's Praemium Imperiale Prize for Architecture in 2015. Perrault is a professor at the Ecole Polytechnique Fédérale of Lausanne (Switzerland), and lectures widely in France and abroad. In honour of his achievements, Perrault was awarded the Gold Medal by the French Academy of Architecture in 2010 and the Japan Art Association's Praemium Imperiale Prize for Architecture in 2015.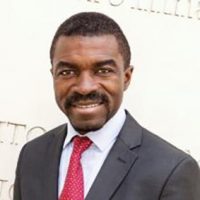 Lazare Eloundou Assomo: Director of World Heritage, UNESCO
A graduate in architecture and in urban planning, Mr. Assomo is an architecture conservationist and town planner, specialising in earthen architecture and cultural heritage. He has held various positions within UNESCO, having been Deputy Director at the World Heritage Center, UNESCO Head of Office and Representative in Mali mainly responsible for coordinating UNESCO's actions to protect Mali's cultural heritage and ancient manuscripts and Director of Culture and Emergencies at UNESCO's Culture Sector in charge of the protection and safeguard of cultural heritage against its different threats. He is the author of the book African World Heritage: A Remarkable Diversity, which was published by UNESCO in 2012. He was appointed Director of World Heritage in December 2021.
Youmna Tabet: Associate Project Officer, World Heritage Centre, UNESCO
Youmna Tabet is Associate Project Officer at the Arab States Unit of the UNESCO's World Heritage Centre, where she works on the safeguarding of World Heritage during conflicts, as well as post-conflict restoration and reconstruction challenges, with a focus on Syria and Iraq. She is also involved in work related to the preservation and revitalisation of the Casbah of Algiers (Algeria). She is co-editor of the book "Five years of Conflicts: the State of Cultural Heritage in the Ancient City of Aleppo" which was published by UNESCO in 2018. Tabet worked as an architect in Lebanon and France before specialising in heritage protection and preservation and joining UNESCO in 2008.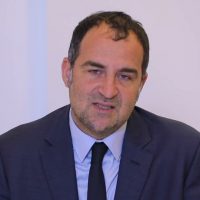 Karim Hendili: Head of Culture, UNESCO Office for the Maghreb
Karim Hendili is an architect and holds a Masters in urban and architectural heritage conservation. He has been working at UNESCO since 2002, focusing on capacity building on the principles of the World Heritage Convention as well as working on the safeguarding of cultural heritage in countries in conflict situations (Iraq, Libya, Syria and Yemen). Since 2017, Hendili has been Head of the Culture programme at the UNESCO Office for the Maghreb (based in Rabat, Morocco), mainly dealing with the development of cultural policies, the integration of culture within urban development strategies, the promotion of cultural industries, the prevention of the intentional destruction and safeguarding of intangible cultural heritage.
Zhang Li: UIA Council Member & Dean/Professor of Architecture
Zhang Li is the Dean / Professor of Architecture in the School of Architecture, Vice Principal in THADI, Tsinghua University, China. He also leads the award-winning design studio Atelier TeamMinus in Beijing. He is a currently a standing board member of the Architectural Society of China, UIA Council Member and the Editor-in-Chief of the Chinese magazine World Architecture. Zhang Li is the founder and main advocator of Urban Ergonomics, an inter-disciplinary domain focusing on human body and space, and the design of active urban spaces. His design works cover a wide range of scales, from urban designs, buildings to microcosm interventions. He is currently the Architect-in-Chief of Zhangjiakou Zone, and Shougang Big Air, both for Beijing 2022 Olympic Winter Games. Moreover, he is the curator of China Pavilion in Venice Architecture Biennale 2020[2021].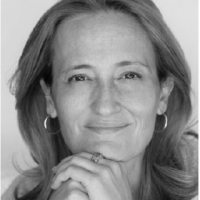 Teresa Taboas Veleiro: UIA Council Member & Founder, Teresa Táboas Estudio de Arquitectura
Teresa Taboas is a practicing architect, teacher and the author of several books on architecture. In addition to her professional activity in her own practice "Teresa Táboas Estudio de Arquitectura", she has held several public positions in the Galician government. She was the first woman to be elected President of the Galician Order of Architects (COAG) in 2003 and has been a member of the Spanish Higher Council of Architects (CSCAE) since 2005. She is a member of the "Urban Issues" and "Architecture and Sustainable Environment" Commissions of the Architects' Council of Europe (ACE) and since 2005 she has been co-leading the Working Group on Social Housing. Ms. Taboas has been an honorary member of the Federation of Associations of Architects of the Mexican Republic (FCARM) since 2018.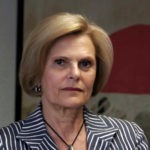 Sara Topelson de Grinberg: UIA Past President &Co-founder, Grinberg & Topelson architecture
Sara Topelson de Grinberg was the first female president of the UIA (1996 - 1999). She qualified as an architect on graduating from the Universidad Nacional Autónoma de México (UNAM). She and her husband, José Grinberg, founded the Grinberg & Topelson architecture firm, through which Topelson has led projects in the fields of urban planning, industry, education, culture, residential and low-income housing. In addition to her private practice, Topelson was a professor at the Universidad Anahuac, where she conducted workshops in urban planning and design, as well as the history of architecture. In honour of her contributions as a professor, she was awarded the university's medal for academic excellence. Among various other high level positions in state institutions for urban planning and heritage conservation, Topelson was Vice Minister for Urban Planning and Territorial Management at the Ministry of Social Development.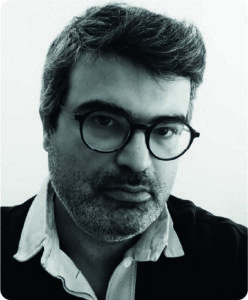 Nikolas Patsavos is associate professor of Architectural Design and Critical Interdisciplinary Approaches to Design, Director of CRISIS studio and Vice Chair of the Department of Architecture, University of Ioannina, Greece. He is the managing partner of Ctrl_Space Lab, responsible for a series of research and applied projects, workshops, publications and exhibitions. Since 2001, he has been a researcher at the AA Graduate School, the British School at Rome, the NTUA, TU Crete and the University of Thessaly. His recent publications include: SURFACE: Digital Materiality and the New Relation Between Depth and Surface, and Cultural Heritage and Sustainable Development.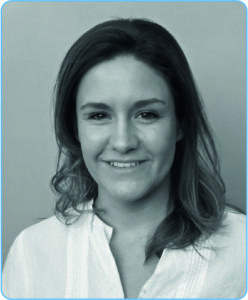 Jacqui Cuyler is co-founder and co-director of 1to1 – Agency of Engagement, a design-based social initiative addressing structural spatial inequality in South African cities. She has over 10 years of experience working across Southern and Central Africa with a focus on urban upgrading, community engagement and participatory development processes through socio-technical work. Since 2019 she is working for SUM Consult as a short term consultant for a violence prevention project in Kinshasa, being responsible for the design, monitoring and technical evaluation of the implementation of the Crime Prevention through Environmental Design (CPTED) approach.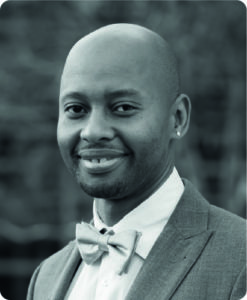 Mokena Makeka is founder of DESIGNWORKS, an international award winning architectural and urban planning firm, and Senior Advisor at Dalberg. He is an expert on urban development and affordable housing, and has extensive experience of chairing, founding and serving on boards and these roles include the South African Heritage Resources Agency, the Cultural and Creative Industries Federation of South Africa and Cape Town Heritage Trust. He is a Young Global leader at the World Economic Forum 2015, member of the WCS Young leaders in urbanism and has served as an advisor to the South African Minister of Human settlements.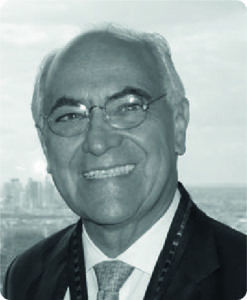 José Luis Cortés, UIA President graduated from the Monterrey Institute of Technology, Mexico with post-graduate degrees in urban planning from the Royal Academy of Fine Arts, Denmark and the Massachusetts Institute of Technology (MIT), USA. He taught urban planning at the Universidad Autónoma Metropolitana Campus Xochimilc and at the University of Iberoamerica. A visiting professor in India, Japan and Sweden, Mr. Cortés has carried out architectural and urban planning projects for many historic city centres and has authored numerous publications on housing and urban planning.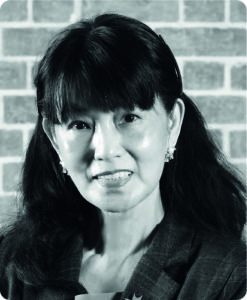 Pei Ing Tan, UIA Secretary General: The first female President of the Malaysian Institute of Architects (PAM), Pei Ing Tan also served as President of the Architects Regional Council of Asia (ARCASIA). She is also a Member of the Board of Architects Malaysia as well as the Australian Institute of Architects National Committee on Gender Equity (2020-2021) in addition to being an International Chapter Council member.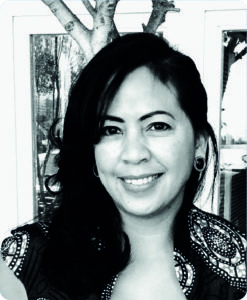 Nadia Tromp is co-director of the UIA Community Architecture and Human Rights Work Programme for the 2021-2023 term. 2021 laureate of the UIA Vassilis Sgoutas Prize for Implemented Architecture Serving the Improverished, in 2017 she became the first female architect from the African continent to win a World Archi- tecture Festival Award (WAF) for her design of the Westbury Clinic, a project widely commended for its approach to public space. The work accomplished by her firm, Ntsika Architects, is characterised by a deep social commitment grounded in innovative design solutions which foster human dignity.​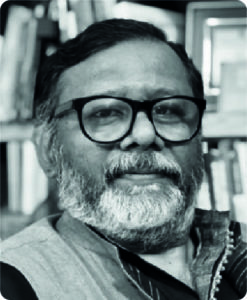 Qazi M Arif is co-director of the UIA Community Architecture and Human Rights Work Programme for the 2021-2023 term. Principal architect and president of ENVISION architects based in Dhaka, Bangladesh, he combines teaching in various universities in Bangladesh with extensive research and writing. In addition to holding leadership positions in Architects Regional Council Asia (Arcasia) and South Asian Association for Regional Cooperation of Architects (SAARC), he serves as juror for professional and student competitions and prizes.
Synopis of presentations: 
Jacqui Cuyler
The importance of sustainable housing as a means of promoting resilient communities and reducing the negative impact of environmental issues does not occur as a theoretical prescript but as an emergency response to current conditions. It is crucial to view this issue from a human rights perspective, particularly in the global south where the burden of environmental responsibility often falls on the poor in policy and on the ground. To address this, we must focus on relinquishing the pressure on the poor to carry the responsibility of environmental issues and instead promote more equitable and sustainable policies that prioritise their well-being.
Mokena Mokeka
With each passing year, affordability is becoming an elusive concept. It is estimated that nearly 440 million households will be affected by substandard housing or would be financially constrained with housing costs by 2025. Housing can serve as a psychological foothold in urban and rural realities, but they can also offer an economic lever, a stake in local governance and be a marker of dignity. The future of affordable accommodations potentially lies in the untapped role of climate-smart forest management. Scaling this initiative will ensure access and affordability of dwellings in Sub-Saharan Africa, and sustainable supply will help decrease environmental impacts.