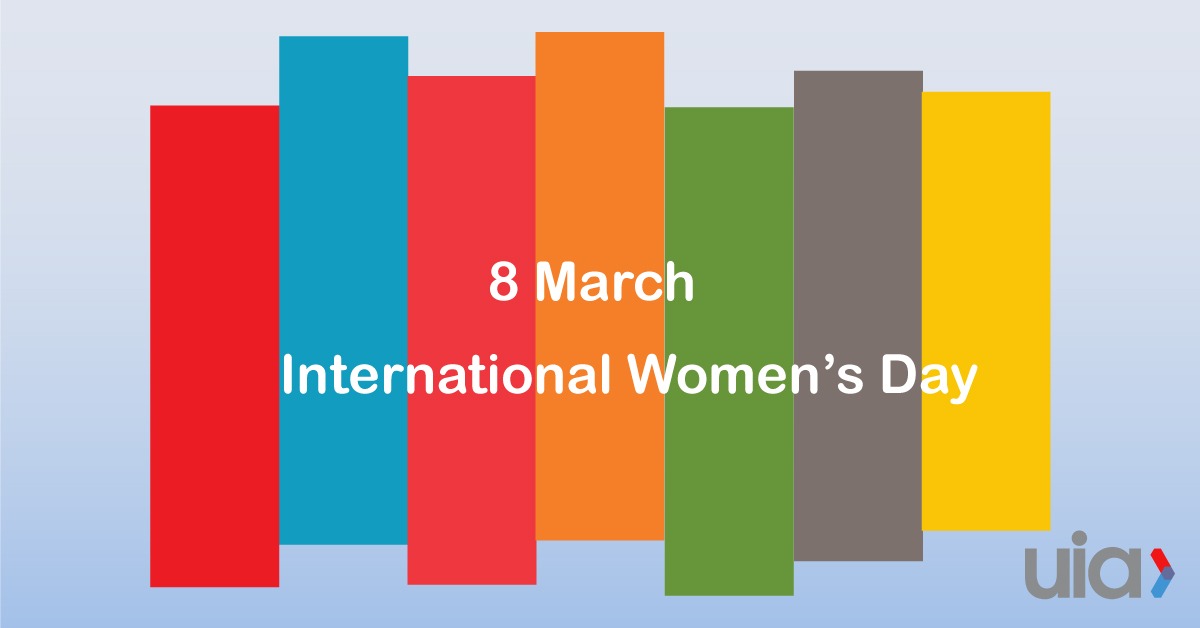 INTERNATIONAL WOMEN'S DAY
On 8 March 2023, the UIA has chosen to mark International Women's Day by celebrating the efforts of our members and partners around the world working toward gender equity, particularly in architecture.
INTERVIEWS
Read our interview with Sara Topelson, the first woman to serve as UIA President (1990-1993). A partner at Grinberg + Topelson Architects, she has more than 40 years of experience in the fields of urban planning, education, culture, residential and low income housing.
We also interviewed Louise Cox to gain insight on her views and experiences as UIA President from 2008 to 2011. 
MEMBER SECTIONS
Australia
In celebration of International Women's Day, the Australian Institute of Architects announced that the 2023 Paula Whitman Leadership in Gender Equity Prize had been awarded to Emma Williamson.
Established in 2017, the Paula Whitman Leadership in Gender Equity Prize is awarded to a person who has demonstrated exceptional leadership and made an outstanding contribution to the advancement of gender equity in architectural practice, education and governance. Today, the Institute is honouring Emma with this recognition for her contribution to our profession that has embodied the very definition of this Prize.
The jury said, "Throughout her career, Williamson has advocated for gender equity and diversity, educating the profession on our ethical responsibilities and moral obligations". They further went on to compliment Williamson's "courage to reflect on the imbalance that has occurred and the conviction to ensure we advocate for equality." 
Chili
The Colegio de Arquitectos de Chile is launching a series of events for the International Women's Day. These activities include the statement of the national president Beatriz Buccicardi, and a series of portraits of women architects and other professions, who throughout history have fought for their rights, combating social, cultural and professional injustice.
The institution's Gender Committee is organising a webinar entitled "Gender and Territory" on 10 March, at 5.30 p.m. (local time).
Colombia
The Sociedad Colombiana de Arquitectos organised a series of panel discussions to mark International Women's Day.
First in the series was the panel "The Female Potential in Architecture Making," led by Doris Tarchopulos. The event served to provide a space to reflect on the involvement of women in architecture and how we can drive change towards a more inclusive industry. 
A second panel on "Women in Architecture: Views, Contexts and Challenges" was moderated by Erika Ayala. 
France
The Conseil National de l'Ordre des Architectes is launching "Archi-influential : women architects who open the door!"
From this Wednesday 8 March, the Order presents a series of portraits of its eight female council presidents. The first portrait highlights Christine Leconte, president of the National Council.
Spain 
The Observatorio 2030 of the Consejo Superior de los Colegios de Arquitectos de España (CSCAE) has organised a debate day entitled "Construction: a present and future field for women". This event reunited representatives from the Ministry of Transport, Mobility and Urban Agenda, the Confederación Nacional de la Construcción (CNC), the Fundación Laboral (FL), the Asociación Nacional de Constructores Independientes (ANCI) and other independent experts.
Check out the activities and initiatives of the different colleges of architects.
Denmark
The Danish Association of Architects Arkitektforeningen and EUNIC Denmark hosted an international debate on the role of women in architecture today and tomorrow.
Distinguished architects from seven European countries discussed the position and potential of women in architectural practice as well as feminist architecture and urban planning. They drew on examples from their own professional practice and their extensive experiences in the field of architecture. The debate was moderated by Anne Romme, associate professor at Royal Danish Academy, School of Architecture Det Kongelige Akademi.