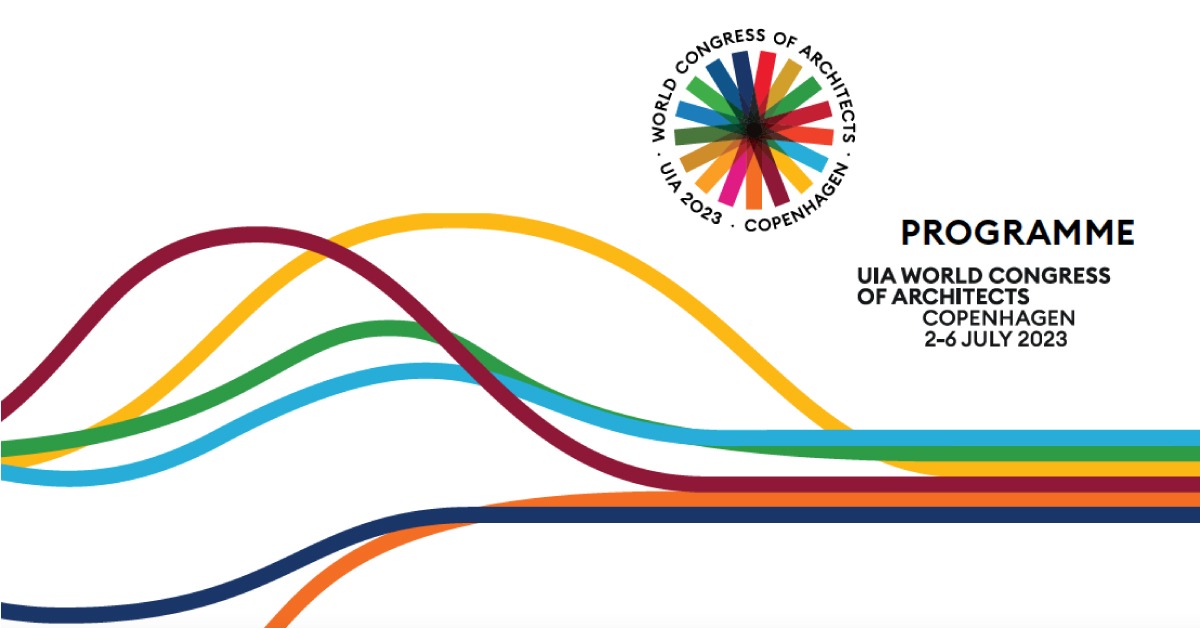 COPENHAGEN CONGRESS PROGRAMME
The organisers of the 2023 UIA World Congress of Architects, which is being held on 2-6 July in Copenhagen, Denmark, have released a comprehensive programme of events. The Congress, whose theme is Sustainable Futures – Leave No One Behind, presents an overview of all confirmed sessions and speakers, as well as information regarding event timetabling. Each session is linked to at least one of the key themes of the Congress: Climate Adaptation, Health, Inclusivity, Next Gen, Partnerships for Change, Resilient Communities and Rethinking Resources. 
Information is also available about after-hours events and tours, as well as academic paper presentations.
Reduced price tickets, with further concessions for students, are available until 31 May 2023.