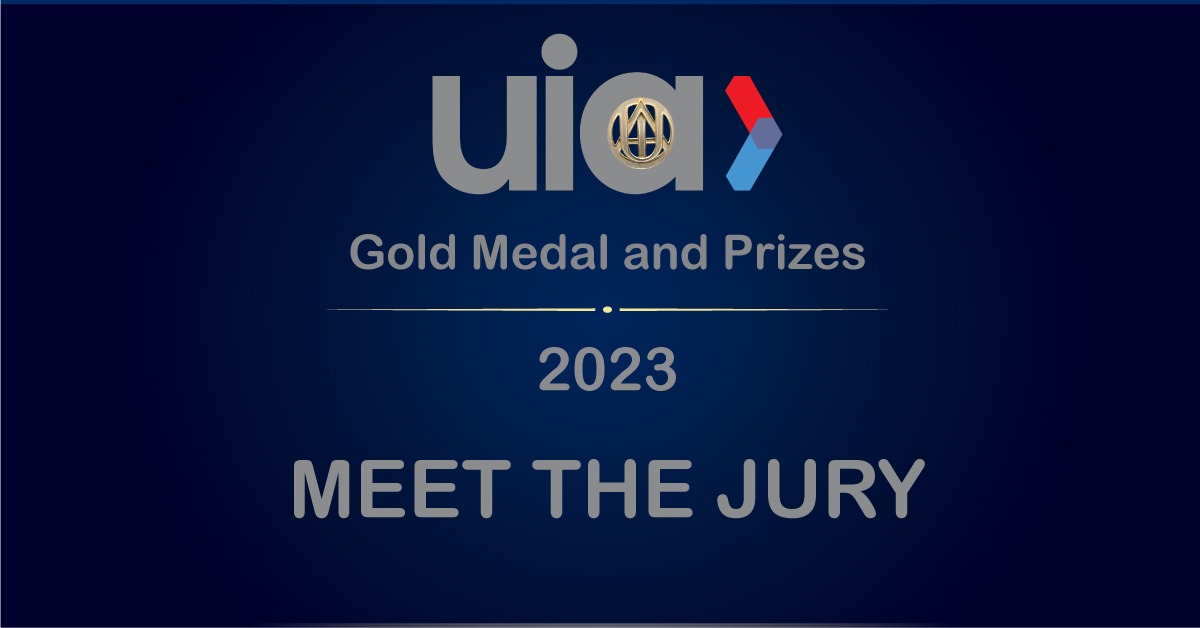 2023 UIA GOLD MEDAL & PRIZES – MEET THE JURY
To encourage merit, recognise talent and reward achievements of international consequence, the International Union of Architects (UIA) awards prizes during the UIA World Congress of Architects, every three years.
The UIA Council created the UIA Gold Medal for outstanding architectural achievement in 1984. Inscribed on the gold medal are the date of the award and the name of the recipient. The UIA Gold Medal recognises outstanding architectural achievement by an architect or group of architects, taking into account all aspects of a body of work constructed over an extended period.
The UIA also awards prizes for planning, technology, education and human settlements. An international jury awards the Gold Medal and these prizes:
• The Patrick Abercrombie Prize for Urban Planning and Design
• The Auguste Perret Prize for Technology in Architecture
• The Jean Tschumi Prize for Architectural Writing
• The Robert Matthew Prize for Sustainable and Humane Environments
• The Vassilis Sgoutas Prize for Implemented Architecture Serving the Impoverished
The UIA will award the next Gold Medal and Prizes during the UIA World Congress of Architects in Copenhagen.
Chaired by UIA President José Luis Cortés, the international jury will be composed of members of the UIA Bureau. They will be joined by international architects for each of the prizes. 

Li Xiaodong is an architect, educator and researcher who seeks to capture the spiritual and cultural essence of a place through his work. A graduate of Tsinghua University, Beijing, and Delft University of Technology (Netherlands), his projects span interior design, architecture and urban planning.
Among his notable works feature the Yuhu Elementary School, a project pioneering local sustainability and built using scrap steel fitted to wooden sheets, the Liyuan Library, lined with wooden sticks that allow birds to nest within the structure, and the Dragon Boat Museum, which protrudes over a lake.
Li Xiaodong's approach to architecture, combining technical detail, rational thinking and artistic judgement, has gained him national and global recognition. In addition to the Royal Architectural Institute of Canada (RAIC) Moriyama Prize, he has won the Emerging Architecture Award in 2009, the Aga Khan Award for Architecture in 2010, the UNESCO Jury Award for Innovation and the Architecture of Necessity Award, amongst others. He is an Honorary Fellow of the American Institute of Architects and has been rewarded for his architectural teaching by the Royal Institute of British Architects and SARA.
As the Chair Professor of Architecture at Tsinghua University, Li Xiaodong's research covers cultural studies, history of architecture and urban studies. He is frequently published in both English and Chinese. 

Jan Gehl co-founded Gehl Architects in 2000 with Helle Søholt and held a Partner position until 2011. He is a recipient of the 1993 Patrick Abercrombie Prize for Urban Planning and Design. A graduate in Urban Design from the School of Architecture at the Royal Danish Academy of Fine Arts in Copenhagen, he has taught People First city planning around the world and led numerous urban planning projects worldwide. Winner of the UIA Sir Patrick Abercrombie Prize for Town Planning in 1993, Gehl is also an Honorary Fellow of The Danish Institute of Architects, the Royal British Institute of Architects, the American Institute of Architects, the Royal Architectural Institute of Canada, the Royal Incorporation of Scottish Architects and the Planning Institutes of Australia and Ireland. Currently a Senior Advisor at Gehl, he continues to research and develop the People First approach through his books and lectures.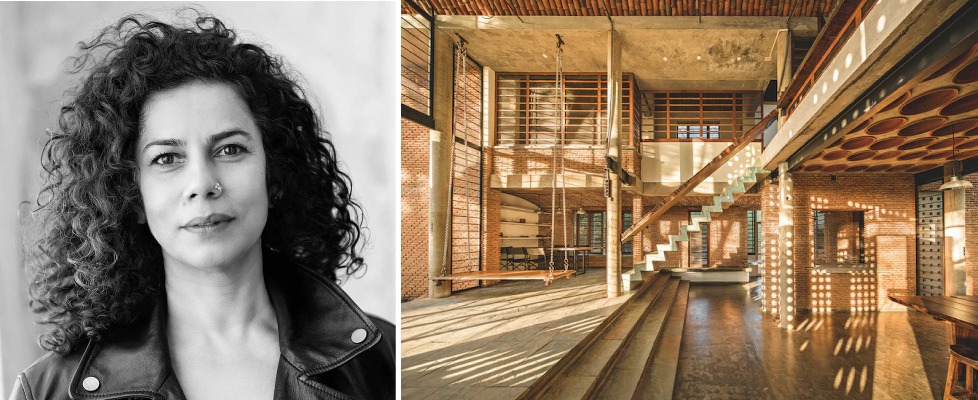 Anupama Kundoo was born on April 24, 1967, in Pune, India. Winner of the 2021 Auguste Perret Prize for Technology in Architecture, A. Kundoo is known for her research into low environmental impact materials and accessible architecture.
After graduating from the University of Mumbai in 1989, she moved to the city of Auroville, India, where she designed many institutional buildings (such as the town hall) in collaboration with Roger Anger, Auroville's Chief Architect and Urbanist. In 2005, she moved to Germany and started her doctoral studies at the Technical University of Berlin (TU Berlin).
With her constructions, Kundoo addresses important social issues and inequalities. In 2008, she designed the NGO Volontariat Homes for Homeless Children, located in Pondicherry, India, which were constructed using the rare technique of fired-in-situ mud, turning the structure into ceramic. Her works principally use local materials such as clay and mud, as well as bricks, tubes and roofing systems made from terracotta. In 2019, she created the Sharana Daycare Facility (again in Pondicherry), which provides education to disadvantaged communities and militates for equal rights. 
In 2021, Kundoo was awarded the RIBA Charles Jencks Award by the Jencks Foundation and the Royal Institute of British Architects for her major contribution to the theory and practice of architecture.

Ashraf Salama (Egypt/United Kingdom)
Winner of the 2017 Jean Tschumi Prize for Architectural Writing & Critique, Ashraf M. Salama is Chair in Architecture and Professor of Architecture and Urbanism and Head of the Department of Architecture and the Built Environment, University of Northumbria at Newcastle. He was Chair in Architecture at the University of Strathclyde, Glasgow (UK), and former Head of the School of Architecture (2014-2020). He holds a B.Sc., MSc. and PhD in architecture, receiving his education at Al Azhar University in Cairo (Egypt) and at North Carolina State University, Raleigh (USA).
Salama has previously served as a consultant for the Egyptian Ministries of Culture and Tourism (1996-2001), Urban Design consultant to WHO-World Health Organization-Europe Office, has chaired and led schools of architecture in Egypt, Qatar and the United Kingdom, and is an honorary professor of architecture at the University Putra Malaysia. His experience in teaching includes courses in environmental perception, architectural programming and applications of socio-behavioural studies in design.
Salama has authored and edited 17 books and published over 200 articles and chapters in the international press on the subjects of education, architectural assessment and emerging cities in the Middle East. The UIA's Egyptian National Section has praised him for developing the "discourse on architectural design pedagogy" and for his leadership of "three schools of architecture in three different continents, two of which he founded."
Carin Smuts (South Africa)

Carin Smuts was born on September 14, 1960, in Pretoria, South Africa. Winner of the 2017 Robert Matthew Prize for Sustainable & Humane Environments, Smuts studied architecture at the University of Cape Town (UCT) and graduated in 1984. She started her career working with impoverished marginalised communities in South Africa and Namibia, and is known for her work in low-cost housing.
Smuts founded her firm CS Studio Architects in 1989, which focuses on producing innovative cost-effective design solutions and using local human and material resources to create better urban space. The recycling of components is also characteristic of the studio's work; when there are existing structures, their material is recycled and reused. Over 30 years, the organisation has produced hundreds of public buildings in both urban and rural disadvantaged contexts.
Smuts runs workshops with numerous universities in South Africa and Namibia with the main focus of challenging conventional architectural teaching and exploring alternative models. She works with different topics, but with a focus on global issues, natural and manmade disasters, migration, recycling, passive design, etc. She was awarded the Global Award for Sustainable Architecture in 2008, and became a Knight of the Order of Arts and Letters in 2015.
Nadia Tromp (South Africa)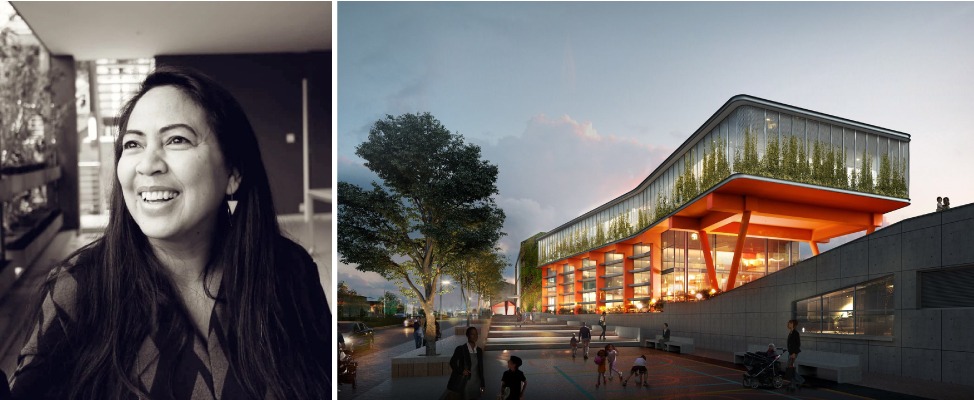 Nadia Tromp was born on January 31, 1977, in Fish Hoek, South Africa. Winner of the 2021 Vassilis Sgoutas Prize for Implemented Architecture serving the Impoverished, Tromp is a University of Cape Town graduate and the founder of Ntsika Architects, a design driven practice advocating spatial justice through civic architectural built form.
She explored ideas on effective social change at the Harvard Kennedy School and Harvard Business School as part of a year-long scholarship. She later received the 2017 Award of Excellence from Gauteng Institute for Architecture (GIFA) before becoming the Institute's President in 2018, and was also awarded Merit from the South African Institute of Architects (SAIA).
She became the first female architect from the African continent to win a World Architecture Festival (WAF) Award for a built project in the category 'Health'. She has a particular interest in the spatial fragmentation of South African cities and the need for increased density and integration close to the inner city. Her work, notable for its strong social impact, has been exhibited at the 16th International Architecture Biennale in Venice (2018) and her sculpture "Refuge" displayed in the Garden of the Palazzo Mora, Venice, Italy. She is Co-Director of the UIA Community Architecture Work Programme.