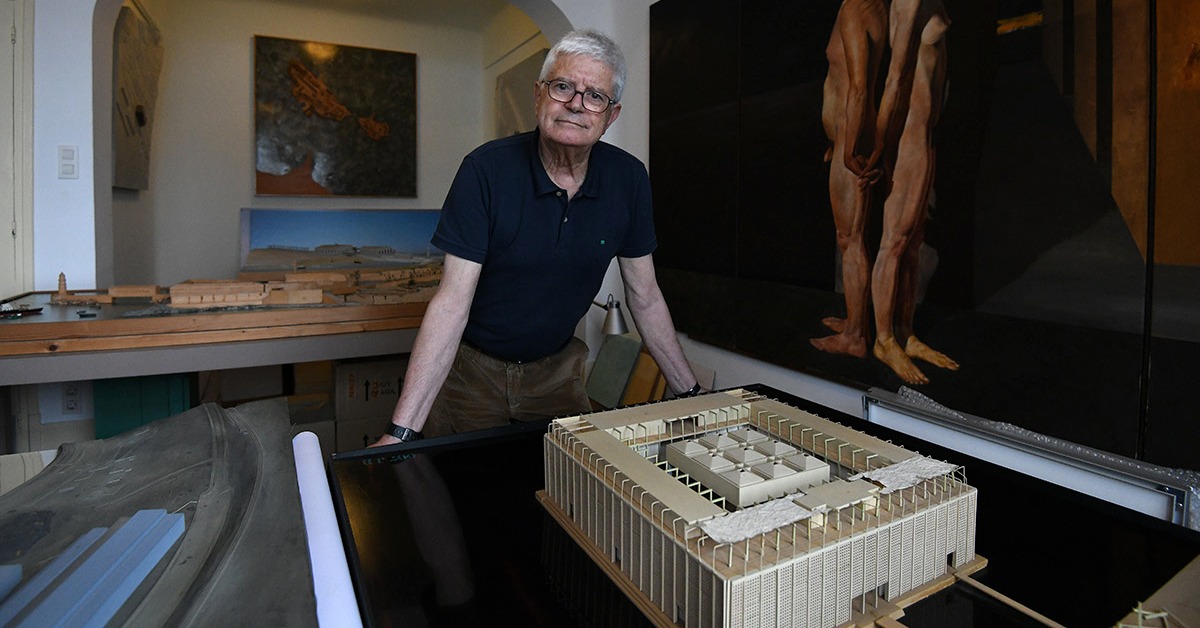 César Portela will receive the 2023 CSCAE Architecture Gold Medal. This award is the most important distinction granted by the profession and recognises the work of people and institutions that stand out for their contribution to the world of architecture.
The jury highlighted the "solidity" of his professional career, as well as his role "as a Galician point of reference for new generations of architects in both architecture and urban planning". It also valued his work as a "local architect who has gone beyond his native area to project himself internationally".
Portela is the author of works such as the Cordoba Bus Station, the Valencia Central Station, and the Mar de Vigo Auditorium Palace, among others. He has also carried out interventions in public spaces and has led seminars and workshops at several universities around the world.
The presentation of the Gold Medal of Architecture will take place on 22 June at a gala event at which the 1st "Architect Lluís Comerón Graupera" Award will be presented to the Secretary General for Housing, Urban Agenda and Architecture, Iñaqui Carnicero, and the Director General for Housing and Land, Javier Martín.