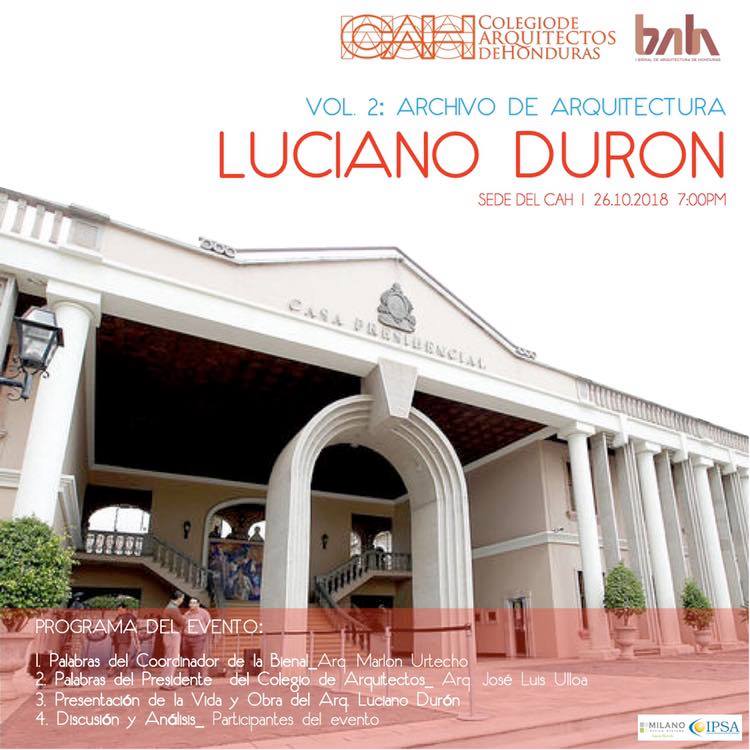 HONDURAS BIENNIAL – PART II "ARCHIVOS DE ARQUITECTURA"
On 26 October 2018, Honduras College of Architecture (CAH) in Tegucigalpahosted part II of the first ever Biennial of Architecture to take place in Honduras, with the theme of "Architecture and the City".
Part II focused on "Archives of Architecture" and featured a presentation of the life and work of Honduran architect Luciano Durón.
Durón is most well-known for his design of the Palacio José Cecilio del Valle, built in 1988 and chosen as the Honduran Presidential residence, and The Christ at "El Picacho", a 2,500 ton stone monument in northern Tegucigalpa.
Find out more: Honduras Architecture Biennial