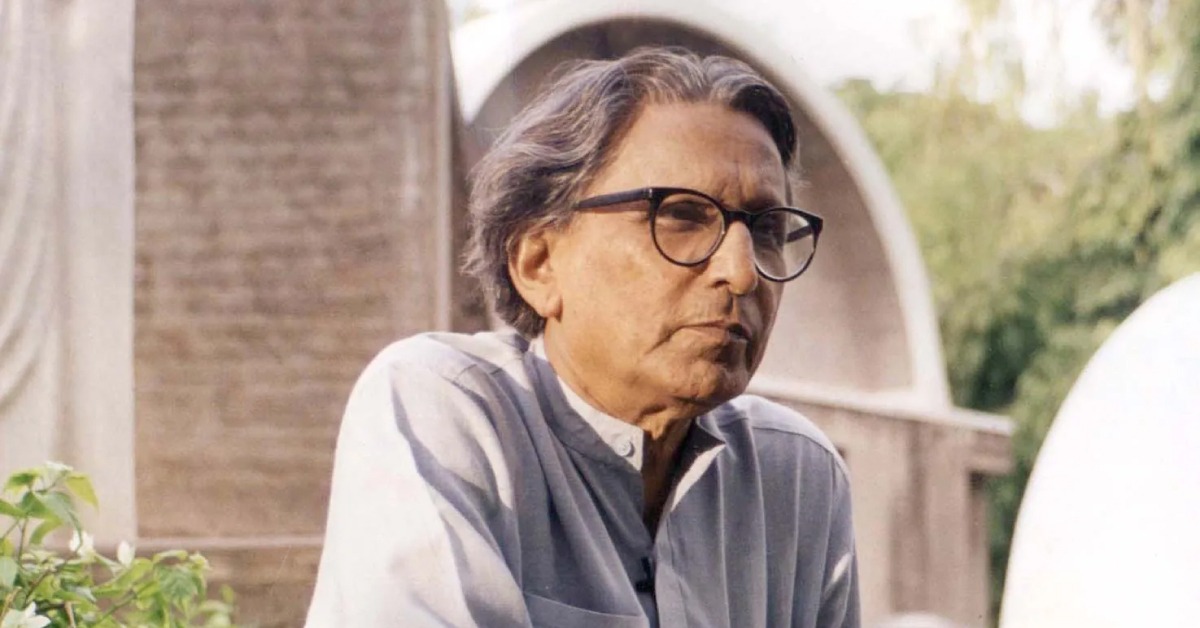 IN MEMORIAM: BALKRISHNA VITHALDAS DOSHI
Renowned Indian architect Dr Balkrishna Vithaldas Doshi has passed away.  He was noted for his contributions to the evolution of architectural discourse in India and abroad. Between 1951 and 1954, he worked closely with Le Corbusier in Paris, returning to India in 1954 to supervise the latter's buildings in Ahmedabad. 
The Aranya Low Cost Housing development in Indore, which was awarded the Aga Khan Award for Architecture, is among his most admired designs. Doshi also helped found the Vastu-Shilpa Foundation for Studies and Research in Environmental Design, which has completed groundbreaking work in low-cost housing and city planning. A Fellow of the Royal Institute of British Architects (RIBA) and of the Indian Institute of Architects (IIA), he served on the selection committees for the Pritzker Prize, the Indira Gandhi National Centre for Arts and the Aga Khan Award for Architecture. In 2018, he was the first Indian architect to win the Pritzker Architecture Prize.
The UIA fondly remembers our various collaborations with the esteemed architect. He was a member of the International Committee for preparing the UNESCO-UIA Charter for Architectural Education in 1995. More recently, in December 2021, he was a keynote speaker during our webinar on Affordable Housing.