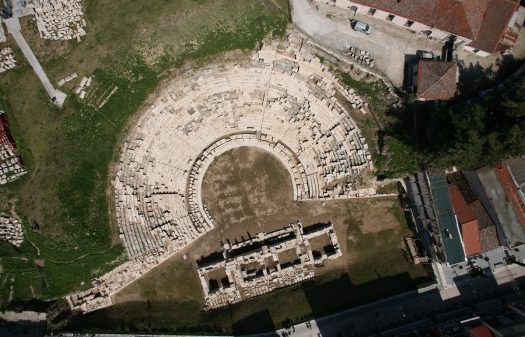 International Ideas Competition: Larissa, Greece
International Ideas Competition: The Design of the Area Surrounding the Ancient Theatre A' in Larissa, Greece
The Municipality of Larissa in Greece has launched an International Open Ideas Competition for the Design of the Surrounding Area of the Ancient Theatre A' of Larissa. Participation is open to architects, or multidisciplinary teams consisting of at least one architect.
Competitors are invited to submit proposals for the transformation of an inactive ancient open-air theatre dating from the 3rd century BC into a point of reference and identity for the modern city of Larissa, the fourth-most populous urban center in Greece. The Ancient Theatre A', the largest in Thessaly-Central Greece, built on the slope of Larissa's Fortress hill, or "Frourio'', the fortified citadel of the ancient city, for an audience capacity of 10 000. Following an almost complete recent excavation, the theatre will soon be fully functional.
Connecting the theatre to the contemporary city and its landmarks will necessitate the redesigning of the surrounding area (approximately 42 hectares, or 420,000 m2). The renovation and redesign of the monument at the heart of Larissa, combined with the restoration of its functionality, will bring global recognition and visitors from around the world.
The competition is endorsed by the UIA and will be conducted according to the UNESCO Regulations and the UIA best practice recommendations.