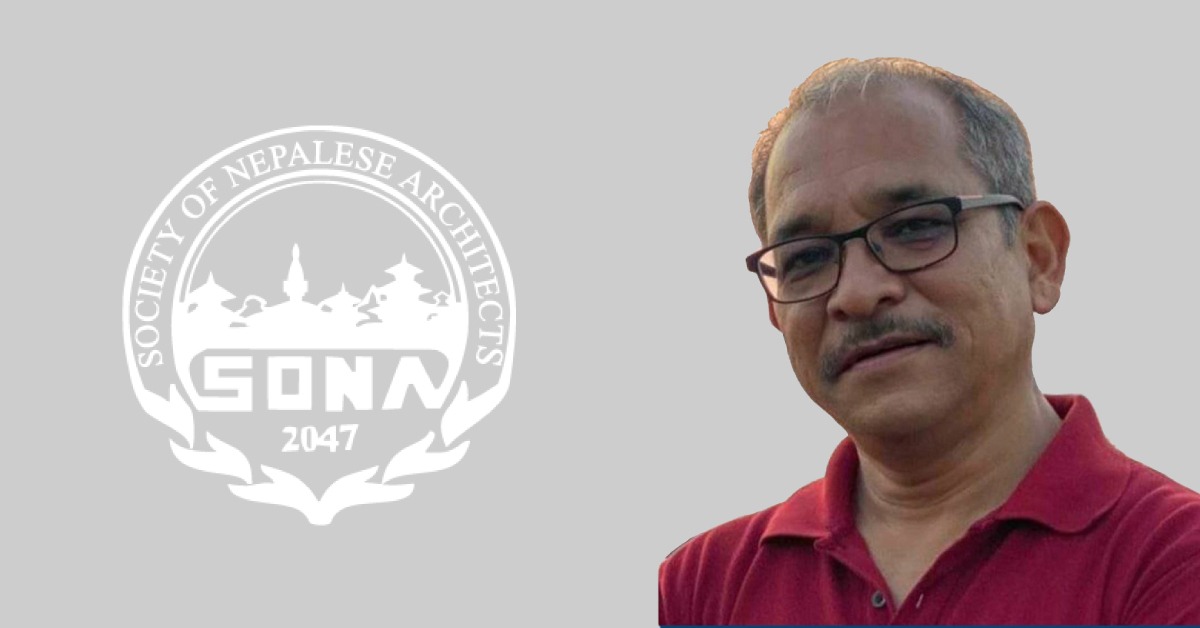 Society of Nepalese Architects Elects President
Iswar Lal Joshi was elected President of Society of Nepalese Architects (SONA) for the 2023-2025 term. With masters degrees in architecture as well as urban planning, land and housing development he previously worked for the Nepalese government, German Technical corporation (GTZ) project and GFA German Consulting Firm as an architect and urban planner. Joshi has been involved as an advisor forInnovative Design Concern PvtPt. Ltd, which is owned and managed by his wife Sahidi Shrestha  (who is also an architect), in addition to working as a freelance consultant for the last 9 years with various organisations and consulting firms.
He previously served SONA as Vice President and General Secretary, and he is also a founding member and the first Joint Secretary. He takes over from Rajesh Thapa.