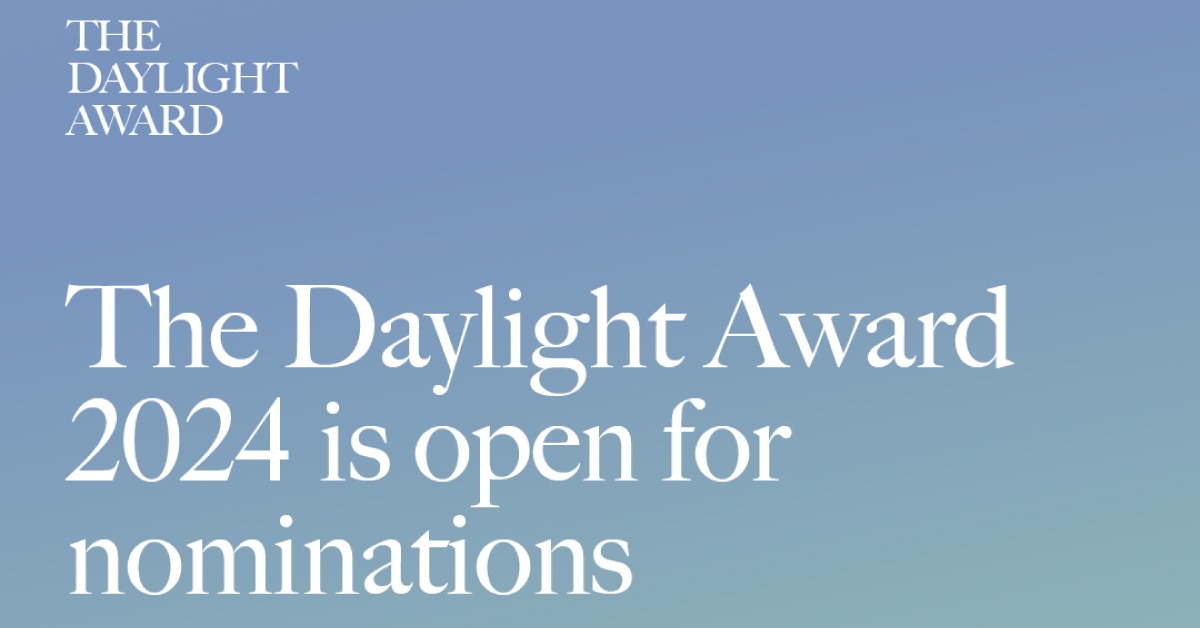 The 2024 Edition of the Daylight Award launched on Tuesday 16 May, on the UNESCO International Day of Light.
Established in 1980 by the philanthropic foundations VILLUM FONDEN, VELUX FONDEN and VELUX STIFTUNG, and endorsed by the UIA since 2020, it is conferred biennially in two categories: The Daylight Award for Research and The Daylight Award for Architecture.
The Award places specific emphasis on the interrelation between theory and practice, and rewards individuals or a group of architects or other professionals whose projects and works showcase unique use of and dedication to daylight.
For more information on the terms of nomination and on the Jury composition, click here.