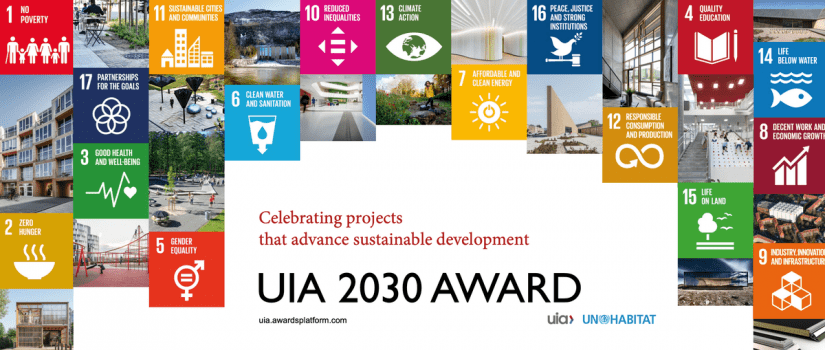 The UIA, in partnership with UN-Habitat, today launches the UIA 2030 Award to promote the work of architects contributing to delivery of the UN 2030 Agenda for Sustainable Development together with the New Urban Agenda.
The biennial award, synchronised with the World Urban Forum, invites all architects around the world to submit entries for built projects which demonstrate design quality and have made significant contributions towards achievement of the Sustainable Development Goals (SDGs) in six categories. The first cycle of the UIA Award (2021 – 2022) is now open for entries.
Faced with the challenges of climate change, rapid urbanisation and deepening inequality caused by the impact of the COVID-19 pandemic, there has never been a more important time for architects and built environment professionals to contribute to this pressing global agenda.
The UIA is committed to supporting delivery of the 17 SDGs, especially SDG11, 'To make cities and human settlements inclusive, safe, resilient and sustainable'.
More information about the Award here.
Take a look at the UIA 2030 Award Outline & Brief here.
Submit your project today on the UIA Competitions and Awards submission platform.