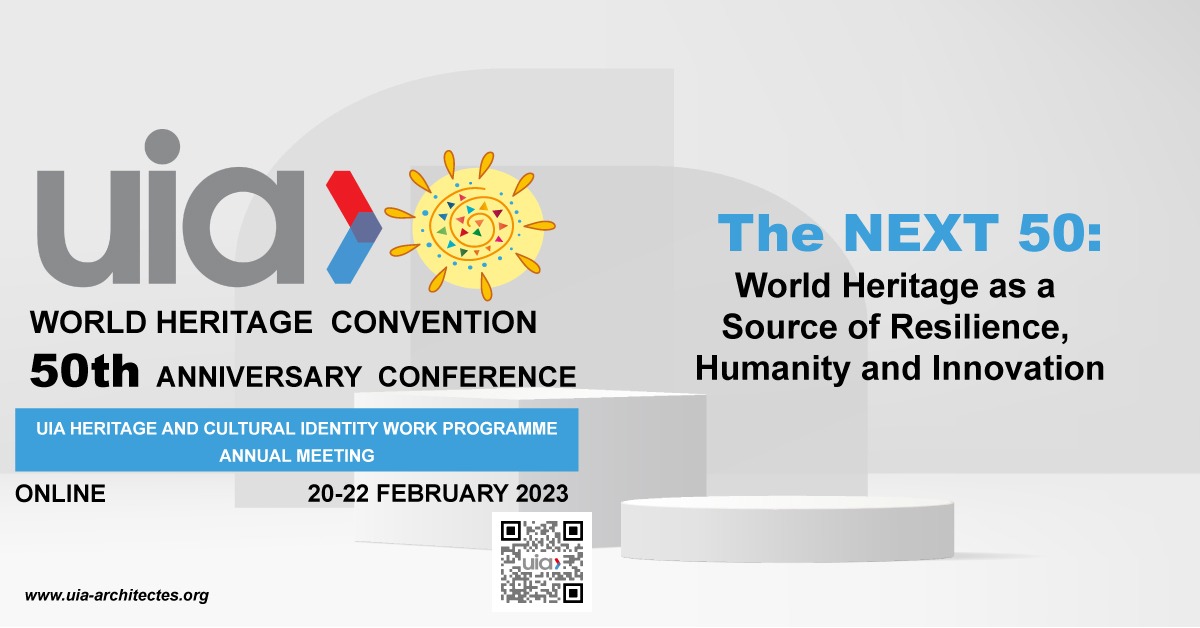 WORLD HERITAGE CONVENTION – 50TH ANNIVERSARY CONFERENCE
Monday 20 – Wednesday 22 February 2023
The UIA Heritage and Cultural Identity Work Programme organised the "World Heritage Convention – 50th Anniversary Online Conference" to mark the adoption of the World Heritage Convention signed in 1972.
This 3-day virtual conference, with the theme "The Next 50: World Heritage as a Source of Resilience, Humanity and Innovation", included lectures and roundtable discussions on the achievements, performance and challenges of the World Heritage Convention. Global experts discussed the impact of the World Heritage Convention in each of the UIA 5 Regions. 
UIA President José Luis Cortés, UIA Secretary General Pei Ing Tan and Kenyan Cabinet Secretary for Tourism Wildlife and Heritage Peninah Malonza also speak during the conference. 
See the programme | Speakers' presentations