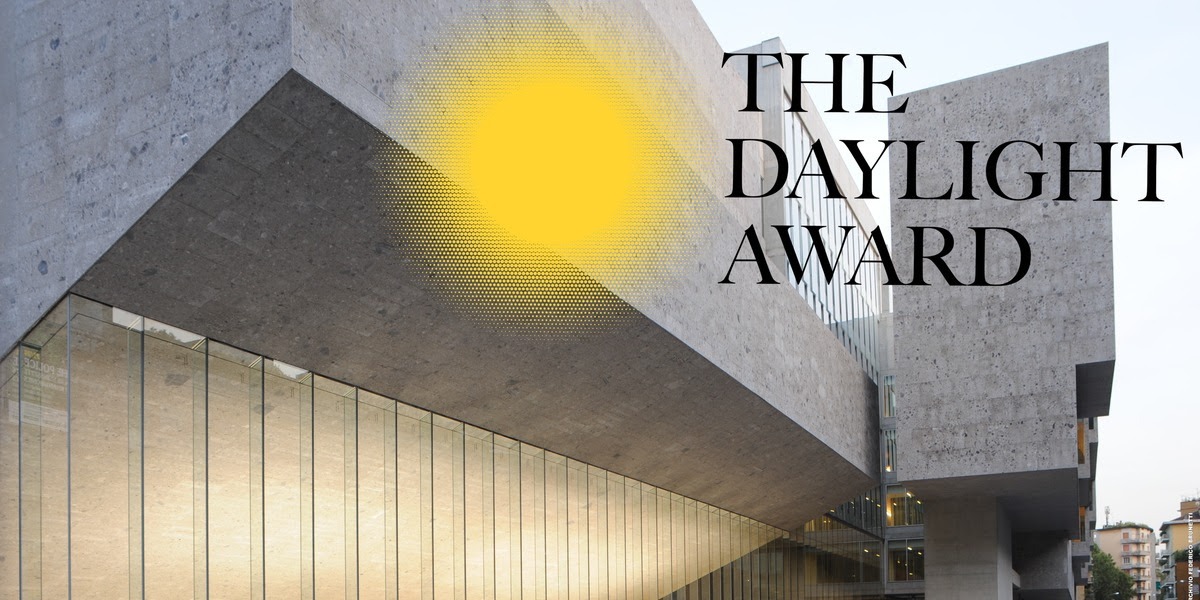 The Daylight Award 2022 : Winners
Procedure :
Category :
Professional
Region I - Western Europe | Denmark
The Daylight Award was launched on the UNESCO International Day of Light, 16 May 2022 and the winners were announced on 16 May 2022. 
The 2022 laureates of the Daylight Award are Yvonne Farrell and Shelley McNamara, from Grafton Architects, for architecture, and Anna Wirz-Justice, Emeritus Professor of Psychiatric Neurobiology for her research.
According to the jury, the three women not only "represent international excellence in daylight research and practice, but they also embody a generous and humanistic spirit regarding the celebration of daylight."
Established by the philanthropic foundations, VILLUM FONDEN, VELUX FONDEN and VELUX STIFTUNG, and endorsed by the UIA, it is conferred biennially in two categories: The Daylight Award for Researchand The Daylight Award for Architecture.
For more information on The Daylight Award
Theme and objectives
The Daylight Award for Research rewards an individual or a group of researchers whose work demonstrates a focus on the impact of daylight on human health and performance. Nominations from researchers from all fields, including natural science, human science or social science, are welcome.
The Daylight Award for Architecture rewards individuals or a group of architects or other professionals whose projects and works showcase unique use of and dedication to daylight.
Key criteria
The Award honours and supports daylight research and daylight in architecture, for the benefit of human health, well-being and the environment. It places specific emphasis on the interrelation between theory and practice.
Eligibility
The Daylight Award actively solicits nominations from professional organisations, architects, researchers and other professionals with expertise and interest in the field of daylight research and daylight in architecture. The Award also accepts individual nominations from professionals.
Jury Members
Anne Lacaton (France), Principal of Lacaton & Vassal Architectes
Dorte Mandrup (Denmark), founder of Dorte Mandrup A/S, Copenhagen
Marilyne Andersen (Switzerland), Professor and Dean of the School of Architecture, Civil and Environmental Engineering at École Polytechnique Fédérale de Lausanne
Gerd Folkers (Switzerland), Professor, ETH Zurich
Russell Foster (United Kingdom), Director, Nuffield Laboratory of Ophthalmology & Head of the Sleep and Circadian Neuroscience Institut, University of Oxford
Juhani Pallasmaa (Finland), Architect
Koen Steemers (United Kingdom), Professor of Architecture, University of Cambridge
Results
The Daylight Award for Architecture recognises the 2020 Pritzker laureates, Shelley McNamara and Yvonne Farrell of Grafton Architects, for their mastery of natural light, which radiates a relaxed, generous, and calm presence through their buildings.
According to Yvonne Farrell, the role of light in architecture is more than an aesthetic pleasure, but  a sustainable source of "extraordinary energy": "What we really try to do is capture the environmental conditions of location, for people to enjoy it. It is a cultural relationship. Our relationship with light starts with looking at the angle of the sun, one of the aspects that we look at very deeply."
The Daylight Award for Research was attributed to Anna Wirz-Justice for her pioneering research on how human circadian rhythms and sleep are regulated by light.
As Head of the Centre for Chronobiology at the Psychiatric University Clinic in Basel, studied the link between mental health and abnormal light exposure. Research on the benefits of daylight has initiated "new lighting standards to incorporate non-visual effects of light as necessary for health," explained Wirz-Justice. "It has re-awakened interest in the huge potential of daylight to complement artificial light".
Key dates
2021-09-30
Deadline for nominations
2022-05-16
Announcement of winner