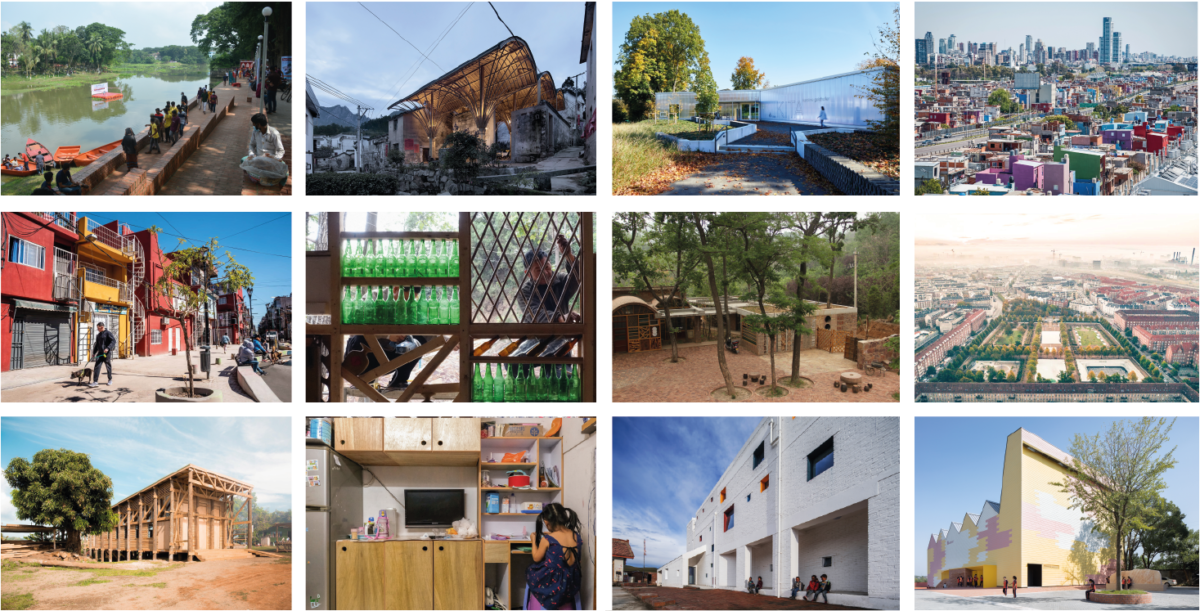 The UIA 2030 Award, a partnership with UN Habitat, promotes the work of architects that contributes to the delivery of the UN 2030 Agenda for Sustainable Development. The first cycle of a biennial awards programme to run through 2030, the award invited architects around the world to submit entries for built projects which demonstrate design quality and have made significant contributions towards achievement of some of the 17 Sustainable Development Goals (SDGs). Submissions were received from 125 projects in 40 countries. 
The award was conducted in two stages and 43 Regional Finalists were selected to go through to Stage 2, at which point entrants were invited to submit a short video illustrating their building in use together with further information in support of their entries.
CATEGORY 1: OPEN CATEGORY
Jurors chose not to award a winner in this category and elected instead to highly commend the following 6 projects:
Village Lounge of Shangcun in Shangcun Village, Jixi County, China, by SUP Atelier of THAD(otherwise known as the Architectural Design and Research Institute of Tsinghua University)
Warm Nest Project of Zoige in Xiare'er Village, Zoige County, China by the China Southwest
Architectural Design and Research Institute Corporation
Greenfield Factory of Karupannya Rangpur in Alamnagar, Bangladesh, by Nakshabid Architects
Naidi Community Hall, in Savusavu, Vanua Levu Island, Fiji, by CAUKIN Studio
Enghave Climate Park in Copenhagen, Denmark, by Third Nature (Tredje Natur)
Beaufort West Clinic, in Beaufort West, Western Cape Province, South Africa, by Gabriel Fagan Architects
CATEGORY 2: SDG7, TARGET 7.3, IMPROVING ENERGY EFFICIENCY
Winner:  Karoline Goldhofer Daycare Centre, in Memmingen, Bavaria, Germany, by Heilergeiger Architekten und Stadtplaner BDA
Highly commended projects:
Indoor Playground and Assembly Hall of Yueyang County No 3 Middle School, Yueyang county, Hunan Province, China by SUP Atelier of THAD
Huaira (Ecuador), by Diana Salvador and Javier Mera
CATEGORY 3: SDG11, TARGET 11.1, ADEQUATE, SAFE & AFFORDABLE HOUSING
Winner: Home Modification for Low-income Families, in Hong Kong, China, by Domat
Highly commended projects:
Wallah's House, in Mehran Town, Korangi Industrial Area, Karachi, Pakistan, by Zohaib Zuby, Architectural Design Research Lab
Transformation of an Office Building into a Straw and Wood Student Residence, Paris, France, by NZI Architectes
CATEGORY 4: SDG 11, TARGET 11.3, PARTICIPATORY, LAND-USE EFFICIENT & INCLUSIVE PLANNING
Winner: Housing Upcycle Programme, Barrio Mugica of Buenos Aires, Argentina by the Special Project Unit Barrio Padre Carlos Mugica, the Buenos Aires City Government
CATEGORY 5: SDG11, TARGET 11.7, ACCESS TO GREEN & PUBLIC SPACE
Winner: Co-creation of Urban Spaces by the Nobogonga River, Jhenaidah Sadar, Bangladesh, byCo.Creation.Architects
Highly commended projects:
Climate Adaptation Kokkedal, Kokkedal, Denmark, by Schønherr A/S
El Trópico y el paisaje construido centro tradicional urbano, Medellín, Colombia, by AEU Arquitectos
Revitalisation of Rasulbagh Children's Park, in Dhaka, Bangladesh, by Shatotto Architecture for Green Living
Eco-Restoration, Chakkarpur-Wazirabad Bundh, in Gurugram, Haryana, India, by VSPB Associates, Architects, Urban Designers, Landscape Architects, Planners
CATEGORY 6: SDG11, TARGET 11.C, UTILISING LOCAL MATERIALS
Winner: House of Dreams in Zhoushan Village, China by Insitu Project, School of Design, from The Hong Kong Polytechnic University, Hong Kong, PRC
Highly commended:
Tea Leaf Market of Zhuguanlong, Shouning County, Fujian Province, China, by SUP Atelier of THAD
Read the Jury Citations. 
Take a look at the online Gallery with all Finalists.