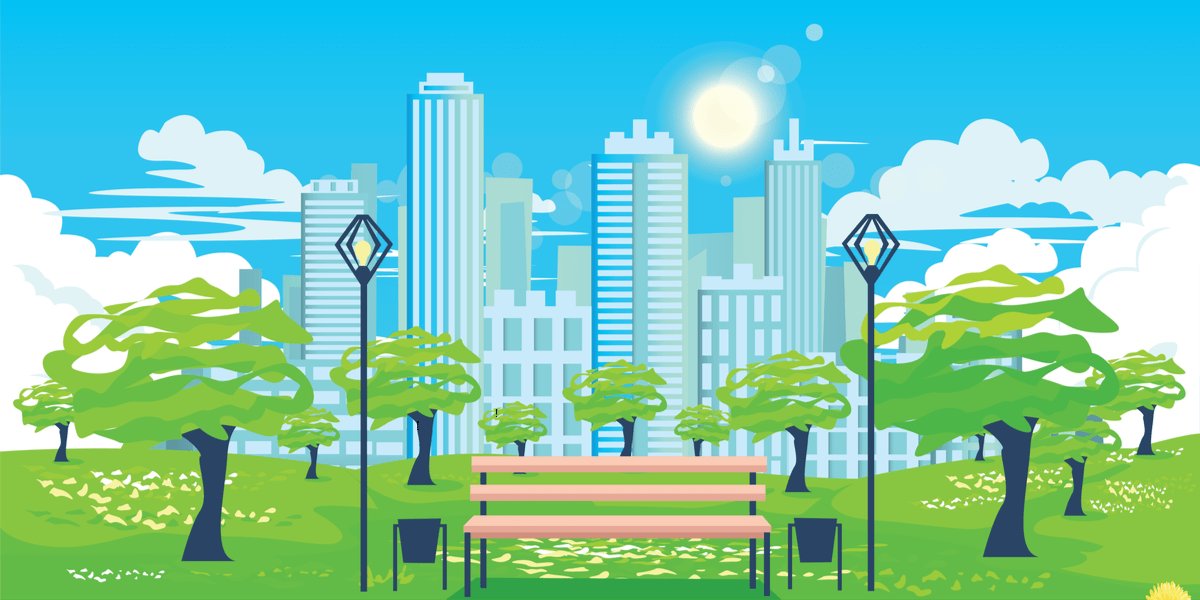 WEBINAR: HEALTHY CITIES AND PUBLIC SPACES
The interrelationship between health and natural and built environments has preoccupied society for all of human history. Today we witness the recurring pandemic and the incidence of climate change to which the built environment, through uncontrolled development, has contributed. The UIA Year of Design for Health, encompassing the goals of protecting, developing and restoring health, calls for an urgently needed, macro and micro reassessment of architectural planning and design as well as evidence-based design for healthy development. 
The live Webinar on Healthy Cities and Public Spaces was held on Monday 25th April 2022, moderated by George Mann with presentations from: 
SYNOPSIS
Ray Pentecost: Designing for Health is for Everyone
In the fall of 2020, while a COVID pandemic ravaged the world, the UIA Public Health Group (PHG) recognised a global shift in design thinking. Sensitized by public health policies like social distancing and effective indoor air filtration, the world noticed that all buildings, and outdoor spaces, were influencing our personal health, and that of our neighbors. Noting this public health awakening, the PHG broadened its mission to include design that protects health, that develops health, and that restores health when it is impaired. This presentation asks, "In practical terms, what does that mean to the design community?"
Konstantinos Moraitis: Protection of public health, public freedom, public space: fictional narratives and contemporary reality
In ancient Greece, Asclepius, the founder of medicine, was venerated as a god and buildings were dedicated to him. 'Asclepeia' served both as sanctuaries and places of medical treatment. In the case of ancient Messini however, 'Asclepeion', the building dedicated to Asclepius, was a structure of public political value, which could be a metaphor for the political importance of medicine and public health preservation.
Ancient Messini – the 'Ascipieion' – dedicated to the god of medicine and also to the political identity of the city was formed in a democratic Hippodamian grid system, where public space was generously offered and individual houses were all built with equal qualities of social presence and hygienic value.
Thomas Schinko: GANDJA, the divine city of the Caucasus
A case study of an urban renaissance to restore the dignity and identity of an ancient city with a rich cultural heritage. A city of contrasts, where monumental urban compositions face a vast territory of uncontrolled suburban sprawl. How can we revitalise the historical city centre in decline and offer citizens a green, sustainable and healthy community within the limits of the current city?
What is a healthy city and what is the salutogenic strategy to promote a healthier lifestyle, foster communities and enhance inclusion?  How can we reconcile density, healthy lifestyle and the demands for economical industrial development?  How can we use modern masterplan strategies to create an interconnected, contemporary, polycentric city, offering an equitable development and limiting the impact of our actions on the fragile social fabric?
The Masterplan 2040 is a post-pandemic strategy to develop a sustainable, resilient and dense city in harmony with its territory and for the benefit of the local economy.
Jose Chong: Public Spaces, Health and Wellbeing
The 2030 Agenda for Sustainable Development places special emphasis on the interconnectedness of our social, economic and environmental aspirations. Efforts to deliver sustainable urban health and wellbeing through Public Space can contribute to achieving Sustainable Development Goals (SDGs).
Green and public spaces offer solutions to improve the quality of the built environment and promote sustainable lifestyles, consequently improving the health and well-being of urban dwellers. They provide opportunities for play, active mobility and engagement in outdoor activities, and are also restorative and uplifting, thus reducing the likelihood of suffering from lifestyle-related diseases.
Investing in high quality and well distributed network of public spaces has a direct positive correlation to the society's physical and mental health, and the state of urban health and wellbeing.
The next webinar in this series will be Health Facility Design and Planning on Monday 20th June at 14:00 CET. Register for this event here